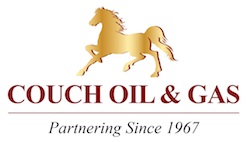 This rig is a valuable addition to our fleet of drilling and workover rigs because of its versatility in the field
Irving, Texas (PRWEB) November 16, 2011
Couch Oil & Gas, Inc., an independent exploration and production company based in Irving, Texas, announced today that it has acquired a new workover rig. The workover rig is a Dragon model 400SX. The Dragon is capable of drilling new wells up to a depth of 8,000' and has a work over depth of up to 14,000'.  The Dragon 400SX, which has a mast height of 104' and weighs in at over 80,000 lbs, is considered to be the latest in well drilling technology.
Couch Oil and Gas, Inc. CEO, Charles Couch stated, "This rig is a valuable addition to our fleet of drilling and workover rigs because of its versatility in the field" Couch added, "The Dragon can be moved and set up very easily compared to conventional workover rigs which allows us to drill and complete our wells more rapidly".
For more information on this and other activities of the Company, see the Couch Oil and Gas website at http://www.couchoilgas.com or call 877-539-0918.
Couch Oil & Gas, Inc. ran by Charles Couch is a privately owned independent oil and gas operator whose purpose is to discover, drill, manage, and develop low-cost, expertly managed, high-return oil and gas fields.
With corporate headquarters in Irving, Texas, we've worked hard to build over 40 years of expertise and experience achieving the ideal balance of state-of-the-art oil and gas field technology and know-how with traditional values, open communication, and a trustworthy work ethic.
###