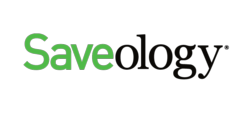 Fort Lauderdale, Fla (PRWEB) November 18, 2011
Saveology, an innovative daily deal startup featuring national, regional and local daily deals in 42 markets, is proud to announce the introduction and implementation of its coupon generator program which kicked off with computer-manufacturer Dell. The idea behind the coupon-generator program is customers buy a deeply-discounted coupon for a low price; in this case, Saveology is offering a 25% off coupon on a Dell computer for $5. This means that customers have the potential to save hundreds of dollars for only $5!
The coupon-generator program is just one of many approaches Saveology is taking to provide a more friendly, creative, and interactive spin on the daily deals model. Another way Saveology creatively reaches out to customers is through the Saveology Facebook page. Here Saveology is hosting not only a scavenger hunt game with the big giveaway being an iPod touch, but also numerous deal giveaways with bloggers. Saveology also announced its partnership with Florida's Bank Atlantic Center and the Florida Panthers, where they host a giveaway for every home game.
"With the Dell coupon-generator program and numerous giveaways through our social media outlets and sporting events, Saveology is providing the consumer not just with cool deals and freebies but an experience as well," said Rachel Tabari, VP of Saveology Deals. "These opportunities give Saveology an edge in engaging customers in fun, unique ways."
Saveology presents a business model that benefits both merchant and consumer through a variety of different avenues including an extremely competitive merchant revenue-share on deals purchased, a lead generator, and the aforementioned coupon generator – all of which reach millions of people and increase brand awareness.
Saveology's daily deals offer consumers unique local and national deals ranging from car leases and excursions, to sporting events and family-fun packages.
To subscribe to deals, visit http://www.saveology.com. We also encourage you to visit our Facebook and Twitter pages.
###