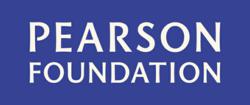 New York, NY (PRWEB) November 17, 2011
The weak job market of the past few years has brought a wave of applicants to community colleges in search of job training and lower-cost higher education. But according to the results of the second annual Pearson Foundation Community College Student Survey, community college students are having trouble gaining access to courses, with nearly four in 10 students (37%) unable to enroll in a class this semester because the class was full.
The findings of the survey, conducted online by Harris Interactive on behalf of the Pearson Foundation in August and September 2011 among 1,205 community college students, also indicate that online learning has become a standard for access for many community college students. Nearly six in 10 community college students (57%) have taken college courses online, with almost one-half (46%) taking at least one course online in the fall 2011 semester. Three-quarters of students who have taken these online courses (74%) say they are satisfied with their experience. Almost four in 10 students (39%) agree that they would like to take all of their classes online.
The survey reports on widespread concern among students about their college readiness. Findings show that more than half of community college students who are recent high school graduates (52%) felt their high school did not properly prepare them for college-level academics and could have done more by placing a stronger emphasis on basic skills (48%), offering more courses (52%), and offering more challenging courses (49%).
The 2011 student survey found rapid growth in ownership of tablets, which has tripled since 2010, with nearly 10 percent of community college students owning a tablet device. Students regularly use technology to support their academics: two-thirds of tablet owners (64%) use them at least sometimes when studying or doing homework, and two out of five smartphone owners (42%) use their phones for the same purposes.
Other key findings include:

Seventy-one percent of recent high school graduates say they are working harder in community college than they did in high school, particularly those who say their high school did a fair or poor job at preparing them for college-level courses.
Students agree that while online courses can be convenient (81%), they can also be more difficult than in-person courses (61%).
"This survey underscores the value of the students' own voices in shaping our perceptions of today's community college experience," said Pearson Foundation President and CEO Mark Nieker. "Identifying the ways these students learn, and understanding the technological and academic supports they feel they need in order to thrive, is helpful in making progress toward their long-term success."
Survey Methodology
The survey was conducted in the United States by Harris Interactive on behalf of the Pearson Foundation between August 15 and September 26, 2011. The survey included 1,205 U.S. residents between the ages of 18 and 59 who were enrolled in a U.S. community college and pursuing at least one course for college credit at any point between August 1, 2011, and the time the survey was taken. Data were weighted to be representative of the U.S. community college student population using targets obtained from the Current Population Survey, National Center for Education Statistics, and the American Association of Community Colleges. No estimates of theoretical sampling error can be calculated. A full methodology is available upon request by contacting Stacey Finkel at stacey(dot)finkel(at)pearsonfoundation(dot)org.
About the Pearson Foundation
The Pearson Foundation, a 501(c) (3) nonprofit, extends Pearson's commitment to education by partnering with leading nonprofit, civic, and business organizations to provide financial, organizational, and publishing assistance across the globe. The foundation aims to make a difference by sponsoring innovative educational programs and extending its educational expertise to help in classrooms and in local communities. More information on the Pearson Foundation can be found at http://www.pearsonfoundation.org.
About Harris Interactive
Harris Interactive is one of the world's leading custom market research firms, leveraging research, technology, and business acumen to transform relevant insight into actionable foresight. Known widely for the Harris Poll and for pioneering innovative research methodologies, Harris offers expertise in a wide range of industries including healthcare, technology, public affairs, energy, telecommunications, financial services, insurance, media, retail, restaurant, and consumer package goods. Serving clients in over 215 countries and territories through our North American and European offices and a network of independent market research firms, Harris specializes in delivering research solutions that help us – and our clients – stay ahead of what's next. For more information, please visit http://www.harrisinteractive.com.
Media Contact: Stacey Finkel, (703) 304-1377, stacey(dot)finkel(at)pearsonfoundation(dot)org
# # #