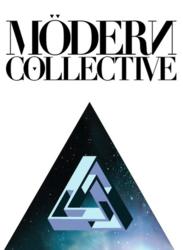 CHNL provides us an easy way to consolidate and distribute content with full control over the pricing and access.
Santa Monica, California (PRWEB) November 18, 2011
Poor Specimen are today set to unveil a new website featuring breakthrough streaming technology that will bring their extensive movie back-catalogue to a new audience.
Poor Specimen is the production house of surf filmmaker Taylor Steele, who says "I'm really excited to bring all of the movies we've created over the years together in one collection. I think a lot of our fans will be surprised at how much material there is that they haven't seen."
The website, created in partnership with CHNL, allows users to stream HD content without downloading, and to access that content from almost any connected device. In addition to the back-catalogue and new releases, the site will provide exclusive content not available anywhere else. "CHNL provides us an easy way to consolidate and distribute content with full control over the pricing and access. We also like the ability to stay connected directly to our fans and leverage social media to promote our films" stated Steele.
"We're excited to have Poor Specimen on CHNL," said John Wander, CEO of CHNL. "Taylor Steele represents the pinnacle of surf films and their selection of CHNL as the exclusive online venue for streaming and purchasing films allows us to show off what CHNL can do for filmmakers and all other type of publishers."
Streaming options will include the Classic Movie Pass, which for a one-time payment offers viewers unlimited access to all the classics and titles previously not available on DVD such as Factory Seconds, Friday the 17th, and BottomLine. 5% of the proceeds from the movie pass will benefit Surf Resource Network's "Create Your Future" International Photography Program. Alternatively viewers can select unlimited streaming access to single movie titles starting from just $5.95.
The movies available for streaming will also extend beyond Poor Specimen classics to future releases including an as-yet-unnamed Pacific swell movie and the upcoming Yesterdays – The Momentum Lost Tapes (coinciding with the 20-year anniversary) both slotted for a 2012 release. Taylor explains Yesterdays is a re-visioning of archival footage that didn't find it's way to screens. "I just wanted to make a little movie from all this extra footage. We've been digging up all the old tapes and going through memory lane. All the trips with friends and good times have all come storming back. It's been a lot of fun—there is some classic footage that hasn't been seen."
The new Poor Specimen website will also house news feeds from Taylor's various other projects, making it the one-stop location to keep up with everything from his revolutionary online platform innersection.tv, to varied artistic endeavors at vby.tv, which features Taylor's ventures into music videos, commercials, short films and more.
The new Poor Specimen website can be found at http://www.poorspecimen.com/
To directly access movie streaming options, visit: http://movies.poorspecimen.tv/
For Poor Specimen's complete filmography list, visit: http://www.poorspecimen.com/about/
For more information on the Surf Resource Network, visit: http://www.surfresource.org/
About Poor Specimen
Poor Specimen is a surf video production company started by Taylor Steele in 1991. Spanning over nearly 20 years of productions and collaborating with some of the best creative's in the industry, Poor Specimen has continued to evolve and adapt to the changing markets and technology. Under the original umbrella of Poor Specimen are now a series of mini production companies that span from New York to Bali, California to Byron Bay, creating everything from surf, music, fashion, art films and anything in between.
About CHNL
CHNL is an Internet technology innovator that empowers publishers to efficiently consolidate and distribute all types of content. Built by a team of experienced Internet and technology vanguards, CHNL provides an immersive online and mobile experience for users. For more information on CHNL, please call 424-238-1834 or visit http://www.chnl.pro. CHNL, Inc. is a privately held company headquartered in Santa Monica, Calif.
###