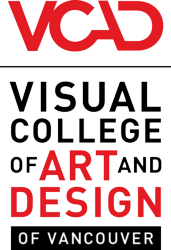 Vancouver has a huge gaming community. It also has a growing and active start-up community, so there's something for everyone.
Vancouver, BC (PRWEB) November 17, 2011
VCAD invites you to explore video game career options and discover your creative path at the upcoming Career Info Session on November 24, 2011 from 6:00 – 8:00pm.
Those interested in pursuing a career in art and design are invited to join VCAD's industry-leading instructors as they present expert updates about the new game design and development sector. They will also explore the scope of job opportunities within Vancouver's rapidly evolving gaming industry. Prospective students will also get the chance to hear first-hand about working as a video game developer from guest speakers, Galin Akin and John Nilson of Vancouver-based, East Side Games.
VCAD builds its curriculum based on input from industry advisors who work in the field to ensure that programs are up-to-date with workplace needs. With demand growing for qualified creative professionals in the gaming industry, the college is excited to offer the new Game Development and Design and Mobile Game Design and Development programs to prepare students for this growing sector.
"Vancouver has a huge gaming community," says Josh Nilson, Studio Manager for social game studio East Side Games. "It also has a growing and active start-up community, so there's something for everyone."
Nilson also points out that the video game industry has seen enormous changes thanks to mobile technology and that those with an education in game development and design will have the "tools and experience to hit the ground running."
As new areas of digital and traditional media converge and emerge, opportunities for visual artists become more diverse every day. But, with the right kind of support and resources, deciding on an area of study doesn't have to be so daunting.
The Info Session on November 24, 2011 will offer the knowledge needed to navigate the shifting landscape of the video game industry. Take this opportunity to find out why this career path is right for you. To RSVP, call 1-800-370-6136.
For more information on VCAD's other programs, visit http://www.vcad.ca or find us on Facebook and Twitter.
About VCAD
VCAD (http://www.vcad.ca) is an art and design school focused on inspiring creativity where the instructors share the same commitment, desire and passion for art and design as the students. Diploma programs in Interior Design, 3D Modeling Animation, Game Development, Fashion Design, Graphic Design, Mobile Game Design and Marketing and Merchandising for Fashion, have quarterly start dates to maximize flexibility for students. VCAD is also a passionate supporter of the arts within the community, offering bursaries, scholarships and awards to local organizations each year.
Media Contact:
Melissa Wood
Communications Manager
778.331.8262 ext. 2145
###