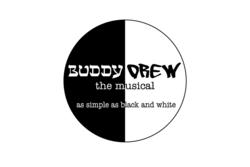 Washington D.C. (PRWEB) November 17, 2011
maXam Production Group (http://www.maxamgroup.org) proudly announces the first step toward bringing Buddy Drew - The Musical to life February 24 & 25 at the Soundry in Vienna, Va (soundry.net). Rehearsals began this week with the first read-through, and excitement is high for the debut of this one-of-a-kind story. It's not every day you see a black Jewish kid from Harlem turn into a Broadway musical, but that's exactly what Buddy Drew – The Musical is.
Tickets for this limited-seating affair are available now. Those that are lucky enough to be in attendance will have the opportunity to provide feedback after each performance with an open ended Q & A session with the cast and crew. To reserve your spot email tickets(at)buddydrew(dot)com.
Based on the real life story of Drew Brown III, Buddy Drew – The Musical is a coming-of-age tale about a black kid from Harlem raised by his white, Jewish grandparents in Brighton Beach right smack dab in the middle of the prize fight known as the Civil Rights Movement. His black father, Bundini Brown, a street hustler from Harlem and also the corner man for the heavyweight champion of the world Muhammad Ali, married Rhoda Palestine, a nice Jewish girl from Brooklyn who reveled in the sights and sounds of the Harlem nightlife that Bundini reigned over. Together they made history and Drew Brown III.
Growing up with a life as shaky as a yarmulke on an Afro, Buddy Drew must contend with an absentee father who spent the better part of his life fostering the career, affection and respect of his "other" son, Muhammad Ali. Buddy Drew finds himself sparing with the world's greatest boxer for the love of Bundini. Like many father/son, love/hate relationships, Buddy Drew searches for his own identity and when he is finally able to forgive, though he can never forget, he fulfills his destiny prophesied at his own Bar Mitzvah speech and himself
becomes a Real Drew. And today he is a man.
Buddy Drew – The Musical features a rock score by DC based composer Adam B. Levowitz (http://www.adamlevowitz.com) and book filled with wit and charm by Houston based playwright Ashley Whitrock. This modern day Gilbert and Sullivan, without the infamous hate/hate relationship of the 19th century, are good friends who have collaborated on a variety of projects to include "Here's Looking At You, Kid", a not-yet-produced musicalization of the classic film Casablanca. And yes, the two dared to replace "As Time Goes By" with their own modern day classic with the title song.
This is not a Jewish musical like Fiddler on the Roof, or a black musical like The Wiz, but an American musical because as Buddy Drew will tell you: "I am not an African American! I am not an African American! I am not an African American! I am an American who happens to be black and Jewish and I keep Kosher and I eat pork rinds."
###
###