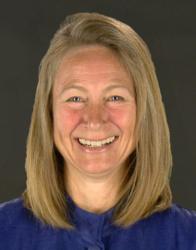 "Most people know more about their cars than they know about their brains! I'm out to change that."
Carefree, AZ (PRWEB) November 17, 2011
Over the age of 40, occasional memory lapses are common. However, when Governor Rick Perry stammered during a 53-second "brain freeze," millions of people witnessed the event. Executives, salespeople, and others in the spotlight are also highly exposed to their brains' performance in key activities that rely on memory, such as public speaking, creative problem-solving, and responding on the fly.
Brain coach Phyllis Strupp teaches people how to use the brain as a power tool at work, bridging the gap between scientific theory and battle conditions in the business world. Strupp brings to this work twelve years of study, writing and teaching about the brain, as well as thirty years of business experience and an MBA in Finance from Columbia University.
For those who aim to stay on top of their brain game, research findings offer surprising news—the brain is designed to improve with age, like a bottle of fine wine. At midlife, the brain trades efficiency for effectiveness, deliberately slowing down to integrate more information for any given cognitive task. An important step in understanding how the brain improves with age was the discovery of an "integration team" within the brain, called the default network, which performs important tasks such as memory retrieval, envisioning the future, and forging one's identity. Linked to autism, schizophrenia, and Alzheimer's disease, the default network continues to be an active research topic.
So, where does one begin in learning how to use the brain more effectively on the job? To make the transition from "the brain" to "my brain," Strupp suggests starting with the basics: "Most people know more about their cars than they know about their brains! In the past 100 years, over 50 Nobel prizes have been awarded for brain research, yet most people don't know the basics. I'm out to change that."
Strupp believes that all too often, people get in the brain's way without realizing it, which can slow the brain down. She presents several edutainment programs on brain basics for improving learning, memory, motivation, and peak performance, including "Your Brain Rocks!" and "Brain Heroes."
In workshops, Strupp teaches skills on how to facilitate brain integration and keep memory sharp. For starters, she suggests three basic tips to boost brain performance and reduce the risk of embarrassing brain blunders at work:

Sleep: Since sleep is crucial to the brain's integration activity, a good night's sleep is the best thing you can do to boost cognitive performance. There is no one size fits all approach to sleep. Watch for signs of inadequate sleep, such as late-afternoon fatigue, distractedness, irritability, and food cues for carbohydrates.
Story: People often put too much focus on the outer world and neglect their inner world, resulting in lower default network activity. Stay current and positive with your autobiography, keeping an eye to the future and the next chapter.
Service: Helping others with needs articulated by them and without pay is important for a strong sense of self-worth that will not be uprooted when you experience a brain freeze in public or fail to achieve goals.
About Phyllis Strupp
Strupp is an author, speaker and brain coach. Her background includes a "Brain Research in Education" Certificate from the University of Washington in Seattle, over 12 years of study, writing and teaching about the brain, twenty years as a Financial Representative with Northwestern Mutual, six years of New York corporate headquarters experience with Dun and Bradstreet and Equitable, and an MBA in Finance from Columbia University. She chairs the Autism Committee for the Kiwanis Club of Carefree, AZ. Her work with the brain arose from her interest in the natural world and how people fit into it, which is the topic of her book, "The Richest of Fare: Seeking Spiritual Security in the Sonoran Desert," winner, 2005 Independent Publishing best mind-body-spirit book award.
Full bio and video available at:" http://www.brainwealth.org
For speaking or interview inquiries, contact Phyllis Strupp by phone at (480)488-5858 or by email: Phyllis(at)brainwealth(dot)org.
###