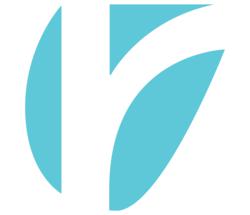 The Commencement won't be your typical fundraising event; expect to have a ton of fun knowing that your contributions directly fund educational projects
Los Angles, CA (PRWEB) November 17, 2011
The formal event, called "The Commencement," will take place at the Greenberg Estate in the Bel Air hills from 8:00 p.m. on. 100% of the proceeds will go directly towards funding teacher-derived projects hosted on responsibly.com. The Commencement also marks Responsibly's full-scale launch as an educational non-profit website.
The night's entertainment includes

Speeches from Teach for America teachers, leaders in the educational community and Pulitzer Prize winning author
Performances from New York City DJ Cameron Smalls and Drai's Hollywood's resident DJ Travis Emmons
Cocktails, silent auctions, cigar bar
Responsibly aims to raise funds to cover current and upcoming educational projects in Los Angeles. Tickets for ten person tables and general admission are currently being sold responsibly.com/events. Table prices begin at $1,500 dollars each and the purchase of a table includes many VIP incentives. General admission tickets will go on sale within the next week.
Here are a few promo videos for "The Commencement":

About Responsibly
Responsibly is committed to helping teachers invigorate and ignite classrooms nationwide. The non-profit organization pairs creative teachers in need with funding from patrons who see the importance of interactive learning experiences.
Founded in November 2010 and based in Los Angeles, responsibly has rapidly integrated into their local and national educational communities. Co-founders Antoine Grant and Stuart Felkner developed their business venture following their 15-city educational tour in a hand renovated old school bus which functions as Responsibly's mobile headquarters. The two founders embarked on this adventure to gather hands-on experience with the issues teachers face nationally and figure out how they could best help. Grant and Felkner soon came up with the idea of Responsibly.
###