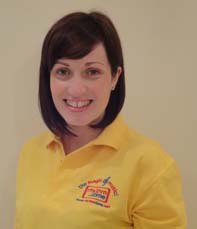 I'm thrilled that so many people are already familiar with the Rhythm Time name and want to book classes.
Solihull, West Midlands (PRWEB UK) 18 November 2011
Rhythm Time is proud to announce that two additional franchisees will be joining the Company in the new year, bringing the total number to 37 franchises across the UK.
This continued growth means that Rhythm Time can now offer their educational music classes to young children in Salisbury and Thirsk in Yorkshire.
Owner and founder, Kathy Doolan is delighted with the continued interest in her music franchises from talented individuals. "I am very impressed with the quality of people who want to join our growing and successful business" she says. "It enables us to share our passion for providing educational music classes to babies, toddlers and pre-schoolers and to help with their development through music."
Kathy started Rhythm Time in 1995 and after a highly successful first five years, started to sell her music franchises in 2000. The first franchise was bought by Frances Donkin in Cheshire and her award winning franchise continues to be the largest in the business.
Claire Matthews, new owner of the Salisbury franchise, is already well underway filling her classes for the new year. "I've already filled one demonstration class and I'm now busy booking another" she says. "I'm thrilled that so many people are already familiar with the Rhythm Time name and want to book classes" she adds.
Fiona Abbott, who has bought the Thirsk franchise, is also excited about her new venture. "I've always loved music and so this is my perfect career as it fits around my family commitments" she quotes. "I also looked at the competition, however Rhythm Time was clearly more educational and I could see how effective it was in developing a child's confidence, creativity and co-ordination."
In all their music franchises, Rhythm Time's unique set of music courses have been specifically written by Kathy (previously Head of Music at a Scottish school) and created to help every child's development. The classes are aimed at different age groups, specifically:music classes for babies(from birth to 15 months), music classes for toddlers (15 months to 3 years), and music classes for pre-school (3 – 5 years). Kathy is a strong advocate of music being crucial in helping to develop a child's speech and language from an early age and this forms a key element in all the classes.
Rhythm Time now operates in over 200 different premises throughout the UK, helping more than 10,000 children a week to enjoy an early start to the benefits of music. It is an established company offering exceptional opportunities to those wanting to invest in successful children's music franchises.
If you would like to know more about Rhythm Time and the opportunities it can offer, contact Kathy Doolan at Rhythm Time on 0121 711 4224 or visit the Rhythm Time website.
Information For Editors
Rhythm Time
76 Beechwood Park Road
Solihull
B91 1ES
Telephone: 07813 831516 / 0121 711 4224
Email: marketing(at)rtfg(dot)co(dot)uk
Rhythm Time was started in Solihull in 1995 by Kathy Doolan. After a very successful five years, Kathy decided to franchise the business in 2000.
Rhythm Time now has franchises all over the UK, operating in 200 areas with over 10,000 children attending classes.
Rhythm Time offers three age-appropriate classes for babies (birth to 15 months), toddlers (15 months to three years) and pre-school (three to school age).
Children come to Rhythm Time as tiny babies and progress to toddler and pre-school classes, enjoying a wonderful introduction to music.
All the courses have been created by Kathy, who trained at the Royal Scottish Academy of Music & Drama in Glasgow.
Kathy previously was head of music in a Scottish school and shares with all franchisees and teachers a real passion and belief in the importance of music during a child's formative years.
Kathy is a strong believer that singing unaccompanied helps to develop a child's speech and language from an early age and this forms a key element in all the classes.
Fiona Abbott and Claire Matthews will be providing their new music classes to babies and young children in January 2012. Fiona will be operating in the Thirsk area of Yorkshire and Claire will be providing classes in the Salisbury area.
###