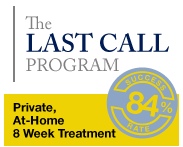 Our biggest achievement was not just how effective the program is, but that anybody can do it from the comfort of their home...
(PRWEB) November 18, 2011
Recent studies from the National Institute of Alcohol Abuse and Alcoholism have shown that 17.6 million people in the United States either depend on or abuse alcohol, and out of these approximately only 1 million seek a form of treatment. This is a real concern for people suffering from alcohol-related problems who may have already attempted and failed with conventional methods of fighting alcohol addiction.
The reasoning behind why these methods are not working effectively should not be overlooked. Many people think of attending a treatment center as a last resort for fighting alcohol-related problems, which often leads to more serious issues when the problem is not dealt with head-on. In addition to the monetary burdens inherent in attending treatment centers, many people also consider this sort of treatment embarrassing when family and co-workers find out about it.
One of the main reasons that most people avoid any type of treatment is due to the fact that up until now there have only been two options: one is to attend expensive rehab centers or support groups - both of which are very public places to deal with alcohol dependence – and the other is to ignore the problem altogether and continue to leave it untreated.
The Last Call Program is now available to tackle these issues, offering a 3-step, do-it-yourself process that has been proven to chemically help the body fight the urge to consume too much alcohol. It allows people to carry out treatment from alcohol-related issues in the comfort of their own homes, and avoid the embarrassment of sharing their drink-related burdens with family members and work colleagues. The Last Call Program helps people reduce their desire to drink excessively through an effective 8-week program, before it starts to impact other areas of their life such as work and social events. Many clients report that they are able to continue attending social settings with alcohol and have no problem completing the program.
In thousands of individual cases The Last Call Program has seen exceptional results, with an impressive 84% success rate. It is the only proven product available to help fight alcoholism and has been independently verified to be 4 times more effective than conventional treatments.
The Last Call Program is a unique method of treatment. The program presents people with a natural and healthy way to tackle excessive drinking without spending a large sum of money. Step 1 introduces an opportunity for the body to decrease alcohol dependency using a proprietary compound called Sobrexa that helps to suppress alcohol intake. Step 2 sees the restoration of balance using a second compound called Kalmaro. Over a period of 8 weeks, this helps to lessen the desire to overdrink and also minimizes the withdrawal symptoms. Several clients have also noted that the compounds led to reduced nervousness.
The Last Call Program has a friendly staff that keeps all chats and phone conversations 100% confidential so they can help people from all walks of life and all ages get the support they need while maintaining professional anonymity. So regardless if a person drinks excessively more than they should or finds themselves on the occasional binge, Last Call Program offers help when they need it most.
###