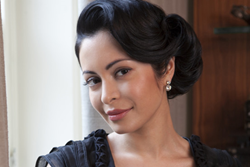 We will be using the UK as a base for doing our furniture design but we will be manufacturing things from everywhere.
(PRWEB) November 21, 2011
Casa Forma is a luxury architectural design & interior design firm, founded in 2007 and has already completed 28 projects in India and in UK and has 18 in the pipeline.
A graduate from Stanford University's Graduate School of Business, Faiza Seth took the road often travelled by working in Finance at the beginning of her career but soon realized her heart was not in the business of using money to make money. She decided to pursue her passion and her love for interior design with Casa Forma. Originally set up as a property development firm, Casa Forma reshaped its business model to luxury interior and Architectural Design after the 2008 financial crash.
Today with her team of 14 interior designers & architects Seth claims Casa Forma creates design that combines comfort with luxury and functionality with finish. In less than four years, Casa Forma has designed homes, residential complexes, clubs, stores and even yachts, growing 40% year on year. Seth now has her eye on the growing emerging luxury markets in India, Russia, China and Brazil.
Talking to CNBC-TV18's special show on 29th October 2011, Faiza Seth first talks about how important the Indian market is to Casa Forma in terms of revenues on the luxury side, especially as India has seen a surge in the luxury side, whether it's luxury cars or luxury brands. Faiza explains that this has proved to be important to Casa Forma as they have a few projects they work on in India. It is here that they have been targeting clients who appreciate very luxurious and higher standards of product and design. "India's luxury market is definitely growing," adds Faiza, "In 2010, it grew at 20% to USD 5.8 billion but still India is in very nascent stages. Only 2% of global luxury market revenue comes from India whereas China is over 20% where there is a great demand".
The topic then moves onto margins and where Casa Forma actually sees revenues and profits, especially as the mountains in Casa Forma's business have been much higher to climb as they deal primarily with the luxury end of the market. It is in that sense that they are perhaps more recession proof than other businesses. Faiza explains that they have seen their revenues grow 40% year on year. They are now looking to get into furniture manufacturing and making and designing plus the idea of getting into retail as well. "There are so many areas we can grow and integrate backwards or forwards, and looking at all these opportunities and assessing everything is key," says Faiza.
In terms of investments Faiza is then asked if she will look at India as her manufacturing hub or will she continue to look at using the UK as the hub. In terms of investments, and making the choice to either use India as a manufacturing hub or continue to use the UK, Faiza says that she will continue to use the UK as a base for designing the furniture, but manufacture things from everywhere, including India.
Then would it be fair to assume that even going forward the focus will continue to be on the residential side of the business as opposed to the commercial side. Faiza confirms that Casa Forma's primary focus on going forward is to focus on high end luxury residential spaces. However, in the future they will be looking at getting into doing airplanes and yachts, hospitability and commercial. This will involve assessing the opportunities, evaluating them and then going towards the one that they feel is the best, and one that is obviously in line with their values and the aesthetics of luxury design.
The final question from CNBC-TV was to do with what the biggest lesson Faiza has learnt from all of this and especially as an entrepreneur, specifically looking at how at the start of Faiza's entrepreneurial career she was faced with the 2008 financial meltdown, where she had to change her business model, how she realigned the way that she actually looked to the company and how she had to take a pay cut. "Through Casa Forma one of the biggest lessons I have learnt over the years is that in business you have to always adapt."
She has also realized that by starting her own business at a relatively young age you just have to be a leader, make decisions, learn from your mistakes and motivate your team to survive.
To see the actual transcript please visit: http://www.moneycontrol.com/news/business/beleader-itsonly-way-to-survive-faiza-seth_607284.html
For further information about Casa Forma please visit the website at http://www.casaforma.co.uk
###