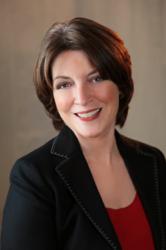 (PRWEB) November 17, 2011
Thanksgiving marks the beginning of the year's busiest travel season for Americans. With today's economy and the cost of gasoline and plane tickets, holiday travel may seem like more of a burden than ever. However, an even bigger worry for many is family itself. As rewarding as quality family time can be, the holidays can also put family tensions and sibling rivalries on full display.
So how should one approach anxieties about seeing family members? And what steps can help to make the holidays a civil and enjoyable time for everyone?
Author, facilitator, and behavioral expert Beverly Flaxington has answers. Her latest book "Understanding Other People: The Five Secrets to Human Behavior" (understandingotherpeople.com) aims to help people to improve their personal relationships and to deal more effectively with difficult people and situations.
Ask Beverly:
-- How to keep family tensions and bickering to a minimum
-- How to prepare for particularly difficult family members
-- Why it's important to utilize holiday time to re-connect and bond with family
Beverly D. Flaxington is an accomplished consultant, personal and career coach, author, college professor, corporate trainer, facilitator, behavioral expert, and business development expert, she has most recently appeared in or on "Eye on New York" on WCBS TV, U.S. News & World Report, ABCNews.com, MSN, "The Balancing Act" on Lifetime Television, Voice of America, NECN: New England Cable News, KNX 1070 Newsradio CBS Los Angeles, IRN/USA News, "The Shaun Proulx Show" on OUTtv, WJR Detroit, "The Jordan Rich Show" on WBZ Boston, "Talk of Chicago" with Kendall Moore, the CKNW Morning News Vancouver, Entrepreneur, The Christian Science Monitor, and several others.
To interview Beverly for your audience, please contact Will Bower at will(at)allenmediastrategies(dot)com or 202-365-2536.
###