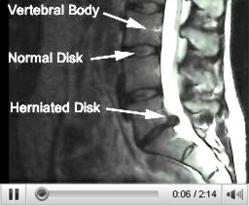 Rockville, MD (PRWEB) November 21, 2011
Back, neck and joint pain sufferers from all over the Washingon DC metro area can now rejoice as Rockville Medical and Disc Center has a new machine and new protocol to help save and improve degenerated discs and help chronic pain.
Because of gravity, people are constantly under pressure from downward forces which compress the soft discs which are between the vertebrae. Over time, the discs can rub and chafe against nerves, leading to severe pain and decreased range of motion. Medication only masks the underlying problem.
Drs. Steve Wander, Jennifer Miller and John Dombrowski, the treatment directors of the company said, "We now offer our patients a sophisticated machine which gently undoes the forces which are against spinal tissue". They went on to suggest, "Our main objective has been to stop compression of the spine and the protocol has blown away our expectations."
Brian Griffin, who participated in the experiment said, "My back had been causing me pain for years, I have tried all of the medicines and acupuncture. Nothing has been more helpful than spinal decompression therapy."
Many sufferers of back pain notice neck and shoulder pain also. Headaches can be a common occurrence too.
Their spinal decompression machine uses a system, which is a table with straps for the feet and gently tilts to stretch the vertebrae causing the pain. This stretching, with pauses in between, helps the spine's mobility and increases the normal function of the spinal joints. Discs, which are soft and pulpy matter that connect the bones of the spine together, can be restored back to their normal size.
It is not only Gaithersburg and Rockville which offer this machine, all over Maryland the clinics are supplying them. Rockville, Bethesda, Silver Spring, Germantown and Potomac are all highly equipped and ready with fully licensed doctors.
One such therapist, Lisa Holland, from the Rockville clinic said, "It's fantastic to work here and see the development of patients who come through the door." She added, "They come in limping and stiff and leave feeling better.."
Non-Surgical Spinal decompression therapy is known to help not only lower back pain, but also sciatica, herniated discs in the low back and neck. This drug free and natural way of treating patients is becoming more accepted by the majority, especially with the previous results.
Gravity may be all around us and cannot be stopped, but its effects can be reversed with a little time and some spinal decompression therapy. Rockville Medical and Disc Center offers its patients a natural approach to wellness.
If patients are too far gone for this type of treatment, the offices Pain Management Doctor, Dr. John Dombrowski, will discuss different treatment to help manage and alleviate symptoms. One of these methods is Spinal Cord Stimulation. The great thing about this procedure is that patients get to "test-drive" the procedure to see if it works for them.
###