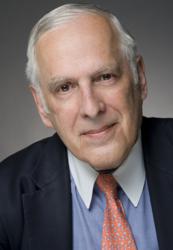 New York, NY (PRWEB) November 18, 2011
CityRealty editor and architecture expert Carter B. Horsley today released his list of "Top 10 New York City Apartment Buildings for Viewing the Macy's Thanksgiving Day Parade."
"In this high-rise city, usually the best vistas are from the top— but for the Macy's Thanksgiving Day Parade one should ogle the comically large balloon creations eyeball-to-eyeball," commented Mr. Horsley. "From its Upper West Side start on 77th Street and Central Park West to its lip-synching end at the viewing stands at Macy's in Herald Square, here are my picks for the Top 10 New York City apartment buildings for viewing the parade," he added.
1. The Dakota, 1 West 72nd Street
The city's most legendary apartment building also offers outstanding views as the parade kicks off on Central Park West. This 10-story building designed by Henry J. Hardenbergh towered over the Upper West Side when it was built in 1884, and all its apartments were rented the first day it opened. Because of its most famous former resident, John Lennon, today The Dakota is gawked at and photographed by thousands of tourists each day. It contains 103 very large cooperative apartments that are likely only affordable to the "top 1%."
2. The Majestic, 115 Central Park West
One of Central Park West's famous twin-towered apartment buildings is The Majestic, with 30 stories and stupendous views. Designed by Sloan & Robertson, this depression-era development had to be scaled down from 45 to 30 stories before its 1930 completion, and is now a cooperative building with 234 apartments. Reportedly, former residents include columnist Walter Winchell and gangster Frank Costello; and Bruno Richard Hauptmann, convicted of the kidnapping and murder of Charles Lindbergh's baby, worked there as a carpenter.
3. The Prasada, 50 Central Park West
Continuing south, marchers will pass this 12-story 50-unit co-op most distinguished by its grand entrance with four large, two-story banded columns supporting a cartouche with the engraved name of the building. Erected in 1907 and designed by Charles W. Romeyn and Henry R. Wynne, the building's original and delightful French Second Empire-style composition was tampered with in 1919 when its mansard roof was removed to expand the top floor. The undeniable exterior charm of this structure, however, remains otherwise largely intact.
4. 15 Central Park West
The full-floor penthouses, 20 wine cellars, and Park views from 90% of its apartments make 15 Central Park West an ideal setting for more than a few parade parties. Since its completion in 2007, this limestone-clad, full-block development—with a stunning two-tower design by Robert A.M. Stern—has been among the city's standout residential properties. The 43-story condominium with 202 units has been home to celebrity residents including actor Denzel Washington, musician Sting, and New York Yankee Alex Rodriguez.
5. Trump International Hotel & Tower, 1 Central Park West
As they complete their stretch along Central Park West, marchers won't help but notice the huge stainless steel, skeletal globe of the world and the sparkling mixed-use tower behind it. Trump International Hotel & Tower was converted in 1997 from the drab Gulf & Western Building by Donald Trump and his partners. Designed by Costas Kondylis with Philip Johnson Ritchie & Fiore, the 52-story building features a magnificent and very sleek glass curtain wall and 166 condominium apartments starting at the 23rd floor, above the hotel.
6. Time Warner Center, 80 Columbus Circle
Where better to watch the parade from than Time Warner Center and its spectacular and very large windows facing Columbus Circle? This huge, mixed-use, twin-towered, reflective-glass-clad project was designed by David Childs of Skidmore, Owings & Merrill and completed in 2004, and replaced the former New York Coliseum. The 80-story development contains 225 condominium apartments, and former residents include musician Jay-Z and Tom Brady of the New England Patriots.
7. 200 Central Park South
With just a short stint along Central Park South, the parade can be watched from one of the city's most distinctive buildings, 200 Central Park West. With its curved arc corner and continuous bands of balconies in its base, this 35-story beige-brick tower commands marvelous views, and its curved façade permits more apartments to have those views. Built by Bernard Spitzer and Melvin D. Lipman and designed by Wechsler & Schimenti, the building was erected in 1963, converted to a cooperative in 1984, and has 309 apartments.
8. The Osborne, 205 West 57th Street
Not a handsome building, the Osborne may be overlooked by marchers after they turn down 7th Avenue and glance instead toward Carnegie Hall at the next corner. But the Osborne is a Gothic force, a Victorian/Edwardian bundle of architectural baggage containing residences fit for nobility. Built n 1883, it was one of New York's first major luxury apartment buildings, and now contains 111 co-op units. This 12-story building underwent two major alterations in 1899 and 1906, resulting in interior layouts that are quite complex.
9. Atlas New York, 66 West 38th Street
Known to reality TV fans for housing the fashion model contestants of "Project Runway," this mixed-use tower offers 360 degree views from its "sky terrace" on the 48th floor. It will no doubt present a great look at marchers passing the lovely Bryant Park on 6th Avenue. Designed by Schuman Lichtenstein Claman & Efron, Atlas New York was built in 2002 and has 374 rental apartments on floors 5 through 47.
10. Herald Towers, 50 West 34th Street
This huge Beaux-Arts masterpiece overlooking Herald Square and Macy's is the best building in the city to watch the end of the parade and the singers and dancers performing. Designed by F.M. Andrews and erected in 1913 as the McAlpin Hotel, the 25-story building was converted in 1980 to one of the city's largest rental apartment buildings, with 693 units.
About Carter B. Horsley
Mr. Horsley, editor of CityRealty, writes "Carter's View on Manhattan Real Estate" and his popular "CityRealty's Top 10 Buildings" lists. Prior to joining the online real estate and apartment search site, he spent 26 years writing for The New York Times as a real estate and architecture news reporter. In addition, he produced the syndicated radio program, "The Front Page of Tomorrow's New York Times," which was a WQXR standard. He later served as real estate editor and architectural critic for The New York Post and International Herald Tribune.
About CityRealty
CityRealty.com is a New York City apartment search and real estate site established in 1994. CityRealty streamlines the apartment search process by matching buyers and renters with qualified real estate agents who are screened for market knowledge, expertise, professionalism and client compatibility. Additional information about CityRealty is available at http://www.cityrealty.com or by calling (212) 755-5544.
###