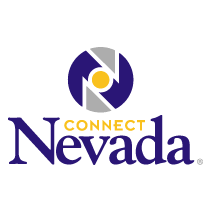 Carson City, NV (PRWEB) November 17, 2011
State leaders are now armed with new tools and new connections that will help put broadband expansion plans into motion across Nevada. The state's first-ever broadband summit, called Wired for Success, drew more than a hundred attendees to Dayton Intermediate School on Monday, where they focused on job creation and the economic development that comes from expanding broadband access, adoption, and use across the state.
"Governor Sandoval is committed to broadband issues and realizes its importance to Nevada's economic future," said Michael Skaggs from the Governor's Office of Economic Development. "The moving of information is paramount for our success. We must help Nevada companies open new markets. We need to help them get national and global customers. Broadband helps them do just that."
The event was co-hosted by Connect Nevada and the Nevada Broadband Task Force. The Wired For Success summit lived up to its name with speakers and panelists ranging from Nevada government and private industry to state educators and technology experts.
"We have an unprecedented opportunity to foster new partnerships and foster broadband growth across the state," said State Librarian and Nevada Broadband Task Force Chairperson Daphne DeLeon. " There is so much talent in this room."
Those who could not attend the event in person were able to watch it live via web stream and both the morning and afternoon sessions are now available to watch on-demand. The afternoon included interactive panel discussions on workforce training and community impact projects. Connect Nevada's detailed community engagement program, "Connected," was also unveiled.
"The Connected program gives every community in our state the necessary framework to build practical broadband expansion plans that are customized to the unique needs of that community," said Connect Nevada Program Manger Lindsey Niedzielski. "It walks communities through the process of creating local technology teams to guide planning decisions, doing a technology assessment to ensure the best use of resources, and creating partnerships throughout all sectors of the community to create natural synergy."
Photo highlights and presenter slides from the summit can be found through http://www.connectnv.org. The Connect Nevada website serves as the central distribution center for free resources and information on Nevada broadband access, adoption, and use. Online speed tests, interactive broadband maps, current research, and more are all available.
About Connect Nevada: The Governor's Office and the Nevada Broadband Task Force are leading the initiative to increase broadband Internet access and information about availability throughout Nevada and to ensure sustainability. Connect Nevada is a non-profit organization that was commissioned by the state to work with all Nevada broadband providers to create detailed maps of broadband coverage in order to accurately pinpoint remaining gaps in broadband availability as well as to coordinate efforts with other Federal grant award recipients in the state. Connect Nevada is now supporting the development of a statewide plan for the deployment and adoption of broadband. The goal is to spread high-speed Internet across the state and make sure all Nevada residents have access to its life-changing benefits. For more information visit: http://www.connectnv.org.
Follow Connect Nevada on Facebook and Twitter.
###