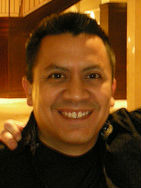 Each party keeps getting better and better. I am looking forward to seeing some new faces at the next Party.
San Diego, CA (PRWEB) November 17, 2011
Inspirational entrepreneurs, online marketers, and professional business men and women recently attended The Internet Marketing Party in San Diego, California, which was one of the hottest business networking events of the year. The party was held at the BELO nightclub on October 26, 2011, and featured some of the biggest names in internet marketing.
The event was promoted by David Gonzalez, and is hosted multiple times throughout the year to act as a professional internet marketing networking event where professionals can meet regularly in an atmosphere of relaxed, cooperative sharing.
"It was a fantastic event!" said David Gonzalez in a recent interview. "Many of our guests have told us that this event was even better than our inaugural party. There were almost 400 of the most talented online marketers in the world in one room!"
Some of the heavy hitting internet marketing professionals who attended included Bill Ganz, Larry Benet, Greg Jacobs, Kelly Felix, J.Michael Palka, Bill McIntosh, Jonathan Budd, and Mark Anthony Bates.
The Internet Marketing Party was concluded with an inspiring, thought provoking keynote speech by online continuity expert Ryan Lee. After his speech he was given a certificate of appreciation for his work at the event as well as in the community from promoter David Gonzalez.
Ryan Lee had this to say, "I've spoken at dozens of big events, and even hosted my own events but the Internet marketing Party was a great event with an amazing turnout by many of the heaviest hitting internet marketing professionals around. Not only was it a great business networking experience, I am also proud to have helped raise the money The Party donated to the 4 year old cancer patient."
The next internet marketing party and networking event will be held on December 13, 2011 and will feature keynote speaker and celebrity internet marketer Noah Kagan who built two multimillion dollar online businesses before turning 28. For more information, visit InternetMarketingParty.com.
About The Internet Marketing Party
The "Internet Marketing Party" is a networking event catered to internet marketers, technical professionals, business men and women, authors and entrepreneurs in a relaxed environment for the purpose of networking, learning, sharing experiences and having fun.
For more information on the internet marketing party or to reserve a ticket, visit http://internetmarketingparty.com.
For media inquiries, please contact J.Michael Palka
###