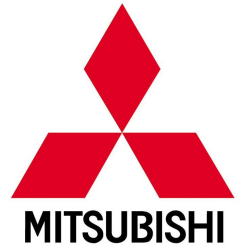 San Antonio, TX (PRWEB) November 19, 2011
At Mission Mitsubishi - the leading Mitsubishi dealer in San Antonio, Texas - they are excited about the new Mitsubishi i and think it's great the company is doing so much to help consumers learn more about this great technology that can help the planet - and save money at the same time.
Launched on October 10th, the new campaign for Mitsubishi's electric vehicle is being brought to life with an ad campaign that shows that the 2012 Mitsubishi i is the "Most Likable Car On The Planet." It also illustrates Mitsubishi's involvement in helping turn Normal, Illinois into the electric vehicle capital of the United States.
Mitsubishi will be bringing more Mitsubishi i's with MiEV technology (known as Mitsubishi innovative Electric Vehicle) all over the United States. They are also going to be starting to build the EV infrastructure - i.e. the charging stations. These quick charge stations will be essential for electric vehicles to really take off.
In Normal, Illinois they are building a model electric vehicle community: EVTown will be driven by a collection of businesses, government officials and other interested people who believe EVs offer benefits to citizens, businesses and the community at large.
"Normal EVTown is a community that is embracing new technology in an environmentally sound way," Chris Koos, Mayor of Normal, Illinois, said. "It is a way of imagining the future and Normal is that future."
To help launch the event, Mitsubishi Motors will be having an exciting tour of the western United States. The tour will let people experience Mitsubishi's electric-powered 2012 Mitsubishi i for themselves firsthand. The tour will make a lot of stops in the Pacific Northwest and California.
Tour stops for the Mitsubishi I include:
● Portland, OR
● Seattle, WA
● Carmel, CA
● Others to be announced
Local Texas residents who want to learn more about the Mitsubishi i electric car should stop by Mission Mitsubishi - the leading Mitsubishi dealer in San Antonio, TX and surrounding areas. Their sales team is standing by to answer any questions consumers might have about the new electric vehicle from Mitsubishi for 2012. Consumers who want to learn about the future of automobiles should stop in at Mission Mitsubishi today.
###