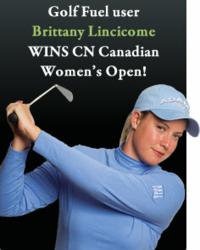 The days of Tiger Woods, Arnold Palmer and Tom Watson calling for the USGA to ban belly putters is a distant memory.
Austin, TX. (PRWEB) November 17, 2011
With the President's Cup in full swing, and belly and long putters once again on center stage, Golfersadvice.com announced the launch of a new website devoted exclusively to belly and long putters. The new website, called Belly Putter News, is schedule to go live upon the conclusion of the President's Cup in Melbourne, Australia.
"Just look at the field in Australia this week and you'll see a number International and US stars, such as Ernie Ells, Adam Scott and Webb Simpson, all using the belly or long putters. It's clear that belly and long putters are here to stay among professional golfers on all tours," said Belly Putter News editor Dean Alder. "From our perspective, we see the belly and long putter as a way for weekend golfers to drastically lower their put-per-round average."
The belly and long putter had a "breakout" season in 2011 with Adam Scott, Keegan Bradley, and Webb Simpson all winning with oversized putters in their bags. Overall for the year, belly or long putters accounted for six victories on the PGA tour, with Keegan Bradley becoming the first player to notch a major victory using a long putter at the U.S. Open.
According to Alder, Belly Putter News will provide the latest information, products, along with dozens of free golf tips and short videos covering belly and long putting techniques and equipment. For the record, the United States Golf Association (USGA) has very virtually no rules and regulations regarding the putter, other than the fact that they should be no shorter than 18 inches, but there is absolutely no maximum length restriction.
"The days of Tiger Woods, Arnold Palmer and Tom Watson calling for the USGA to ban belly putters is a distant memory," said Alder, who routinely offers readers free golf tips and videos at golfersadvice.com. "Opponents to belly and long putters believe that anchoring a putter to your chest or belly to create the perfect pendulum swing is inherently unfair, and runs counter to the concept of having to swing both arms together during the putting stroke. However, even Phil Mickelson, who was also in the no long putter camp as recently as last 2010, broke out the belly putter at this year's Deutsche Bank Championship, but decided to leave it at home for the President's Cup."
Alder says that Belly Putt news will provide product information; free golf tips and videos for players of all levels and ages interested incorporating a belly or long putter into their games. "I remember when the only guys using a belly putter were the over-fifty set on the Championship Tour, but no longer," he said. "Simply put, by securing the end of your putter into your belly, you're creating a solid pivot point, which makes the pendulum motion smoother and relatively easy to accomplish."
According to Alder, golf is just like any other sport where the fans try to emulate the professionals every way they can – from apparel to club selection. "Every time you turn on the TV to watch a golf event, there's another top pro using a belly or long putter. It's only a matter of time before most recreational golfers are using belly and long putters as well, and we want to have a premier online destination to meet their needs, and answer any questions with free golf tips and videos on the subject.
"We've already had 1,700 people sign up at golfersadvice.com to receive an email when the belly putter news website goes live," Alder said. "The long and belly putter takes the hands and the wrist out of the golf swing, and pretty much cures any case of the 'yips,' which let's face it… can happen at any age."
For more information on the new belly putter website scheduled to launch upon the completion of the President's Cup, go to http://golfersadvice.com/498/free-golf-tips-2.html.
###