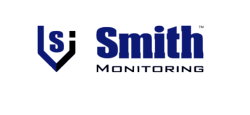 We recently lowered the price to $17.95 because of the economic hardship on the country.
(PRWEB) November 18, 2011
In these rough times during the recession, Smith Monitoring has responded to the economic downturn in a generous fashion: cutting the cost of their monitoring service by one tenth. Including Smith's proven professional service and trusted technology, the new price makes home security even more affordable.
Originally $19.95 per month when the company started, the price has never been extravagant. Still, senior staff at Smith commented, "we recently lowered the price to $17.95 because of the economic hardship on the country." The recent price drop takes the yearly cost of monitoring and protection down from $239.40 to just $215.40, a decrease of ten percent. The price includes activation from a licensed professional, a service check with minor repairs if applicable, and all appropriate signage to mark the property. The monitoring is all-encompassing for police, fire, and medical needs, including hostage and panic situations, all from a UL-licensed central monitoring station.
To take advantage of the price drop, customers may opt to either utilize Smith Monitoring's service for their existing security system, or purchase a new system. If opting to switch to Smith with their existing system, people can call any of Smith's knowledgeable staff and receive a response about system compatibility within ten minutes. The technicians are available to answer questions and install any universal alarm system currently on the market. If instead, customers wish to purchase a new system, there are options available to them. Smith's recommended package includes an LCD keypad with backlight, a panic button with multiple protocols, four door contacts for common entryways, a pet-friendly motion detector, a control board to monitor the sensors, a siren for the home interior, a transformer and backup power supply, and of course, professional installation from a licensed technician.
Smith Monitoring Inc. is headquartered in North Dallas and serves throughout Texas, Georgia, and California. Committed to giving back to the community that has given it success, Smith Monitoring has received the rank of A from the Better Business Bureau every year since its inception. Information about Smith's service, pricing, the Smith Cares program, and more is available on the Smith Monitoring website.
###