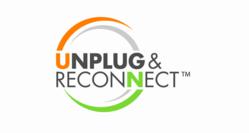 The only plug-in these toys require is a child's imagination.
Brooklyn, NY (PRWEB) November 21, 2011
What's on your child's wish list this holiday season? Chances are it's something that plugs in, lights up, rings, zings and pings. And chances are they will be able to "connect" with unknown "friends" from around the globe, while oblivious to family and friends sitting around the dining table.
With this in mind, Unplug & Reconnect™, an initiative created in response to our current state of digital overload, is recommending its pick of the hottest "unplugged toys" of 2011. These recommended toys, culled from myriad top toy lists of the current season, all have one thing in common – the only plug-in they require is a child's imagination.
The Top Ten Unplugged Toys for 2011
1) What's not to like about LEGO building blocks, featuring colorful interlocking plastic bricks and an accompanying array of gears, figurines, and various other parts – with themes for every age group? Hot this year is LEGO Harry Potter Hogwarts Castle (Age 8+), which lets young wizards build and recreate the battle between Harry Potter and his friends vs. the Death Eaters and Dementors ($116.97). For the younger set, try LEGO Duplo Learning (Age 3+), with big, colorful, numbered bricks for endless hours of learning through play ($24.99). Also promising hours of fun is the LEGO Toy Story Western Train Chase (Age 7+) – roll down the tracks with Buzz Lightyear, Woody, Jessie, Bullseye, and Rex while trying to escape from the "Evil Doctor Porkchops ($70.99). Families will enjoy the LEGO Creationary Game (Age 7+), which challenges players to guess what other players have built, charades style ($32.30).
2) Playmobil is an enduring line of collectible action sets featuring small plastic people and animals – from pirates and police officers, dragons, Vikings and fairy tale princesses – amidst castles, ghost ships, puppet theaters, western forts, and a variety of other settings. Hot for 2011 is the Playmobil My Take Along Puppet Theater (Ages 4+), which lets children stage their own puppet show for the Playmobil characters to act out ($49.99), and the Playmobil Figure Set Furnished School Set (Ages 3+), providing a great setting for hours of play school ($99.99).
3) Lalaloopsy Silly Hair Doll by MGA (Ages 4+). This season's "it" doll, the Lalaloopsy were once rag dolls who magically came to life, taking on the personalities of the fabrics that were used to make them. The Lalaloopsy have silly hair that bends every which way, and come with their own hair styling brush, clips and beads. Clothing and accessories sold separately ($29.99).
4) Angry Birds: Knock on Wood Game by Mattel. (Ages 5+) A hands-on, unplugged version of the touchscreen phone app, for two to four players. This game follows the same goals as the online version: launch the Angry Birds toward the egg-stealing pigs' wooden castles to destroy them to advance to the next level ($26.99).
5) Real Construction Deluxe Took Workshop by Jakks Pacific (Age 6+). A great way to strengthen problem-solving skills and nurture creativity without a mess! Featuring a real saw, hammer, screwdriver and more, the workshop lets children come up with their own projects and figure out different ways to build them ($24).
6) Squinkies Cupcake Surprise Bakeshop by Blip (Ages 4+). The hot new toy for 2011, Squinkies feature miniature worlds of imagination. Put a "coin" in a slot, turn a dial, and the fun world of Squinkies begins in the palm of your hand! Once you open the cupcake you will find your own bake shop and hours of fun playing with the Squinkies figures ($29.99)!
7) Rory's Story Cubes by Gamewright. (Ages 8+). Everyone who plays is transformed into a master storyteller with this pocket-sized idea factory. Just roll the dice and use the pictures that come up to create a tale. A great party game and ice breaker ($6.71)!
8) Eco-Kids-Eco-Crayons available at LuckyVitamin.com (Ages 2+). No childhood is complete without crayons, so why not get them nontoxic and eco-safe crayons? Features six crayons handmade with natural and organic fruit, plant and vegetable extracts, soy, bee and palm wax ($9.99).
9) Hot Wheels Wall Tracks Starter Set by Mattel (Ages 4+). Hot Wheels racetracks are always fun. Now take it to a whole new level. Using the wall mount track, your child can expand the world of Hot Wheels and create stunts and tricks up and down the wall ($27.99)!
10) Magnet Levitation Kit by Dowling Magnets (Ages 10+). Challenge your child to learn about equilibrium and magnetic fields while constructing an incredible gravity-defying train. Designed for older kids who love science, this kit comes with tons of educational components and a comprehensive "how to" guidebook with step-by-step instructions. A must-have for science fairs ($25.95).
About Unplugging and Reconnecting:
Unplug and Reconnect™, a Mind Over Body® Inc. enterprise, was created in response to the current state of digital overload. Utilizing the latest research, concepts and techniques, Unplug and Reconnect is leading the movement for people to take a step back and find balance between technology-laden, multitasking selves and to reconnect with inner selves and others. Mind Over Body® was founded in 1985 as a participating company of Comprehensive Network to highlight the link between one's mindset or attitude and his/her physical well being and to provide resources, consultation to in-person programs and seminars, and general support to individuals in their quest for physical, emotional and social well being. Visit them online at http://www.unplugreconnect.com.
###