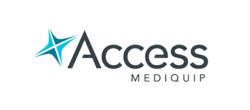 Issues surrounding healthcare benefits plans and quality based cost management have never been more important as the marketplace continues to address the opportunities and challenges of healthcare reform
Lake Mary, FL (PRWEB) November 17, 2011
Access MediQuip CEO Prakash Patel, M.D., spoke at an Innovation Forum held on November 2 in Menlo Park, California. Dr. Patel presented innovative alternative care management models and solutions to some of the nation's top employers. The event was hosted by Larry Leisure, a partner with Kleiner Perkins Caufield & Byers, one of the largest and most established venture capital firms in the world and other prominent leaders in the employee benefits sector.
"We were very excited about the outcome of this forum because it brought together employers who represent great leadership and thinking around the direction of healthcare in the U.S.," Mr. Leisure said. "Our panel of experts sparked an important dialogue about the future of healthcare coverage for employees and a productive exchange of ideas with our employer participants."
Dr. Patel reviewed important quality and cost saving initiatives that should be central to any employee benefits plan. He also delved into emerging episode-of-care strategies, including bundled payment programs available to health plans today.
"Issues surrounding healthcare benefits plans and quality based cost management have never been more important as the marketplace continues to address the opportunities and challenges of healthcare reform," Dr. Patel said. "During the forum, we enjoyed a very robust conversation about these issues, and I was particularly excited to share our new solutions that meet the fee for service as well as episode-of-care and bundled payment needs of payers."
About Access MediQuip
Access MediQuip is the largest and most experienced provider of surgical implant management solutions, working with patients, healthcare payers, surgical facilities, surgeons, and device manufacturers. With more than a decade of experience, we provide healthcare payers with comprehensive, customized solutions that manage and control the high costs of implants while addressing safety and quality concerns around implantable devices. We offer programs that drive transparency across the spectrum of surgical management, from providing device unit cost and fixed procedure savings to episode-of-care bundled payment capabilities and full managed care programs. The company was founded in 1997 and is headquartered in Lake Mary, Florida. For more information, please visit http://www.accessmediquip.com.
Media Contact:
Lindsey Harris
lharris(at)accessmediquip(dot)com
713-978-4493
###