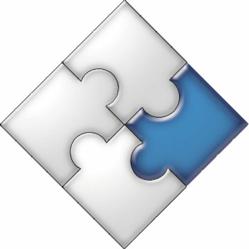 "This release was driven by our users in diverse disciplines at over 100 customer sites", said Jeff Spitzner, Rescentris' President
Columbus, OH (PRWEB) November 17, 2011
Rescentris, Inc. today announced the release of Version 4.5 of its leading Electronic Laboratory Notebook (ELN) software product CERF to its global customer base. CERF is a scalable, cross-platform ELN used by organizations to replace paper-based lab recordkeeping and enable controlled access and sharing of research knowledge.
ELNs improve research productivity and quality by helping scientists find information and protocols needed to plan the right experiments, then capture and organize all of their data. User adoption can be a major challenge to the success of enterprise lab informatics solutions. CERF 4.5 was developed to be the easiest full-featured ELN to deploy and use.
CERF is the only enterprise ELN providing native Windows and Mac OSX clients, because users often need the full power and flexibility of an integrated desktop environment. CERF 4.5 offers fewer clicks for common and batch functions and a streamlined user interface to make it easier to organize and navigate through multiple projects and experiments. Real-time collaboration and communication was extended with new messaging technologies, so users can more easily work together – even on the same page.
CERF 4.5 provides new mobility option 'Email-To-CERF' to post notes, images and data securely from any device, plus an updated web browser ELN client. Data visualization was extended to create and edit even more scientific content inline in the notebook, including a free-hand sketching tool, audio entries and annotations, tables, mindmaps, and screenshots, as well as greater Microsoft Office integration. Workflows were simplified for multiple authors on experiments and notebook pages, and publishing to PDF or to Microsoft Word format was extended. New social tagging, user editable taxonomies, and metadata features were added to annotate and quickly find information using CERF's rich search tools.
Version 4.5 updated the CERF Server (PC/Mac) for MS SQL Server, MySQL, and Oracle databases. Distributed Data Management extends management of data and images of any size securely outside the relational database to maintain system performance. The new SDIMS module supports structured data and standardized forms, including experiments, samples, and task management (as semantic data in RDF format). CERF 4.5 also features enhancements for patent protection, regulatory compliance and monitoring.
The extensions and updates were all deployed within CERF's modular and flexible semantic infrastructure that enables plug-and-play upgrades and the ability to control what features are available. See http://rescentris.com/cerf-software/cerf-4-5-updates/ for more information.
"This release was driven by our users in diverse disciplines at over 100 customer sites", said Jeff Spitzner, Rescentris' President. "They chose CERF because it has the feature set users want and is easy to deploy, maintain, and upgrade. Now, as ELNs are becoming mainstream applications, it is vital that they are easy to use, match the way scientists work today, and remain fast and responsive even as data volumes increase. CERF is a critical tool to help our customers make efficient and effective use of their knowledge in order to compete successfully in the global research and development community."
About Rescentris
Rescentris, Inc. provides CERF enterprise software to help organizations protect their R&D investments and increase collaboration and efficiency. The company serves a global base of commercial, academic, government and nonprofit research labs in biology and multidiscipline research areas. CERF combines Electronic Lab Notebook (ELN) and scientific content management for a complete paperless lab solution with data secured on servers hosted behind firewalls or in cloud-based SaaS systems. See http://www.rescentris.com.
###