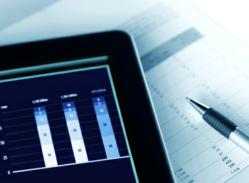 SmartPost features a quality assessment algorithm that calculates how Google will rate the content.
Miami, FL (PRWEB) November 19, 2011
Internet Marketing Company Optimum7 has developed an internal monitoring tool called "SmartPost," to manage high volume content creation, quality implementation and distribution.
The tool automatically calculates the workload of articles that have to be scheduled, researched, written, and promoted for every client. This allows the company to efficiently manage the content for the more than 100 sites that it is currently marketing.
Melissa Gonzalez, Director of Search Engine Marketing, suggested its creation out of pure necessity. "As we continued to obtain more clients, it became overwhelming to efficiently track what topics we had covered, the quality levels of these articles, when and where we implemented them, and when it was time to schedule content again." Optimum7 is currently handling more than 2,000 unique articles a month.
At one point, SmartPost's ability to post content to hundreds of sites online was done manually by staff. Not only has this new tool automated this process, it also helps manage the flow and control of the system through instantly reporting capability deadline alerts, status calendars, and dynamic reports on backlinks actually generated from individual articles.
SmarPost is fully integrated as it monitors the content process step by step, preventing the SEO Specialist from skipping a crucial step. For example, the article will not be allowed to syndicate until it has been published on the clients' website, shared through social media and bookmarking platforms and double-checked for errors; a key quality control functionality.
There are further quality control features that prevent the use of duplicate content, a practice that is frowned upon and considered illegitimate by the major search engines. In addition, SmartPost features a quality assessment algorithm that calculates how Google will rate the content.
"SmartPost has been essential in managing our growth and in delivering on commitments to our clients," says Duran Inci, COO of Optimum7. "Our goal is to increase its functionalities and create a more comprehensive content management tool that we can make available to small businesses and internet marketing companies in the future."
Optimum7 is an Internet Marketing Company based in Morristown, NJ with offices in Miami, FL. The company provides Internet Marketing Services to small and medium sized businesses nationwide and now on 3 continents. Services also include Ecommerce and Website design, social media optimization, conversion optimization, reputation management and custom programming.
###