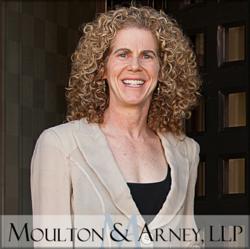 "Investors who lost money due to the purchase of unsuitable UITs or floating rate funds recommended by Chase Investment Services Corporation (CISC) may be able to recover some of their losses."
(PRWEB) November 21, 2011
In a 2011 FINRA News Release Chase Investment Services Corporation ("CISC") improperly recommended floating rate funds and unit investment trusts ("UITs") to inexperienced investors with conservative goals. According to FINRA, CISC brokers lacked "reasonable grounds" to believe the recommended products were appropriate for their customers.
FINRA also charged that CISC failed to adequately supervise the sale of UITs and floating rate funds. FINRA stated that CISC provided no formal training to brokers and seemingly disregarded internal supervisory procedures.
Some conservative customers with maturing certificates of deposit complained to FINRA that they were sold a UIT or a floating rate fund even though their brokers knew they wanted another safe investment.
According to FINRA, a financial advisor's failure to adequately consider the client's investment objectives and relevant risk factors may result in clients being placed in unsuitable investments. Investors in Chase floating rate loan funds and unit investment trusts who have suffered a significant loss in their accounts should consult an experienced Securities Law Firm.
About Moulton & Arney, LLP
Moulton & Arney, LLP is a Houston, Texas, based boutique litigation and arbitration firm representing investors nationwide in claims to recover investment losses. The investment fraud attorneys at Moulton & Arney, LLP have extensive experience representing individual investors in securities litigation and arbitration. Moulton & Arney have successfully represented thousands of individual investors in securities fraud lawsuits and arbitrations, with combined claims of hundreds of millions of dollars.
Attorney Cynthia R. Levin Moulton, the firm's founder, has a proven track record in FINRA investment claims involving complex investment vehicles. She has been named a Texas Super Lawyer, is rated 5 out of 5 by Martindale.com, and is rated a 10.0 by AVVO.com. To find out more about floating rate fund claims and unit investment trusts, please visit floatingratefundclaims.com.
To contact Moulton & Arney, LLP, call (866) 378-4465.
###