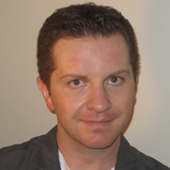 By not knowing where to turn online for reliable answers to depression questions, many allow their depression to persist untreated – often with devastating and irreversible results.
San Francisco, CA (PRWEB) November 18, 2011
Help for Depression, a subsidiary of Healthline Networks, the fastest growing provider of intelligent online health information services, today announced an exclusive opportunity for anyone wishing to have their depression questions answered by a qualified mental health professional. According to the CDC, depression affects an estimated one in 10 U.S. adults. It is a costly and often debilitating illness that can affect anyone, and depending on its severity and cause, may require more than one type of treatment. A societal stigma persists in the minds of many when it comes to depression, leaving sufferers and their loved ones feeling shy about opening up to a stranger, even if that stranger is an expert in mental health care. By not knowing where to turn online for reliable answers to depression questions, many allow their depression to persist untreated – often with devastating and irreversible results.
Help for Depression has teamed up with Dr. Robert Dobrenski, a clinical psychologist, author and depression expert to provide credible and personalized answers to individuals' depression questions. A live question and answer session will take place on Monday, Dec. 5 at 10 a.m. EST (1 p.m. PST), where Dr. Dobrenski will address anonymous depression questions live on the web. The session will last 20 to 30 minutes, and questions can either be submitted in advance or posed in real time for answers during the live chat. Due to the sensitive nature of the issues discussed, all questions will remain confidential.
To sign up for the event & submit your questions, visit http://www.helpfordepression.com/article/psychotherapy/depression-questions-answers. If you are unable to attend the event, you can still submit your questions and return on Dec. 9 to view the recorded version.
About The Host, Dr. Rob Dobrenski
Dr. Dobrenski is a clinical psychologist with a doctorate degree from the University of Toledo and he completed postdoctoral work at Cornell Medical Center/New York hospital in 2002. Author of a book published earlier this year, "Crazy: Notes On and Off the Couch", Dr. Dobrenski offers an insightful, honest look into the daily life of a psychologist. He also publishes a blog, ShrinkTalk, which was launched in 2007 to debunk the myths and stigmas associated with mental health issues, and address mental health topics in an accessible, lighthearted way. His work has also been published in "Best of Creative Nonfiction, Volume 2".
About HelpForDepression.com
Help for Depression was founded on the belief that a combination of therapies is most often the best approach to treating depression. The website aims to provide an as comprehensive as possible explanation of the various approaches and treatments for depression as a critical starting point for individuals effected by depression and/or their loved ones. Help for Depression is presented by Healthline Networks, as part of a commitment to improve health through information. To learn more, visit http://www.helpfordepression.com.
About Healthline Networks
Healthline Networks is the fastest growing provider of intelligent health information services, enabling 100 million consumers a month to make more confident, informed healthcare decisions. The company's proprietary consumer healthcare taxonomy, the largest of its kind, powers a suite of comprehensive health search, content and advertising services. Combining advanced search technology with deep medical expertise, Healthline partners with a network more than 50 trusted destination sites that include publishers, portals, search engines, employers and health plans. Headquartered in San Francisco and ranked #54 in Deloitte's 2010 Technology Fast 500, Healthline is backed by Aetna, GE/NBC Peacock Fund, Investor Growth Capital, Kaiser Permanente, Reed Elsevier Ventures, U.S. News & World Report, and VantagePoint Venture Partners. For more information, visit http://www.healthline.com.
###