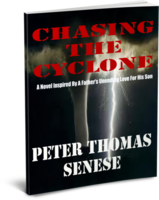 Educating attorneys through State's attorney network is a sure-fire way to uphold the intent of the CAPA law ... Carolyn Ann Vlk
New York, NY & St. Petersburg, FL (PRWEB) November 18, 2011
According to the I CARE Foundation, Florida is a hotbed for international child abduction cases despite the existence of a recent state child abduction prevention law (CAPA) that went into effect on January 1st, 2011. Since inception court records indicate no cited cases referring to the CAPA law, clearly indicating Florida's judiciary's failure to implement the new law aimed at preventing children at risk of international abduction. Due to the growing rate of abduction in the state combined with a limited number of attorneys trained in the complexities of international parental child abduction, the I CARE Foundation is urging lawyers located in Florida interested in assisting parents of children who have been internationally parentally abducted or who may be targets of international parental abduction to participate in the Department of State's "Hague Convention Attorney Network".
The Office of Children's Issues in the U.S. Department of State serves as the U.S. Central Authority for the Hague Convention on the Civil Aspects of International Child Abduction (the "Convention"). The International Child Abduction Remedies Act ("ICARA"), establishes procedures for litigating Convention cases in the U.S. The U.S. Central Authority has numerous functions including facilitating the institution of judicial proceedings in the U.S. "with a view to obtaining the return of the child and, in a proper case, to make arrangements for organizing or securing the effective exercise of rights of access." In April of 2008, the U.S.Central Authority assumed the responsibility for all incoming cases, and overseeing a network of volunteer attorneys.
The "Attorney Network" provides critical assistance. Lawyers that join the "Attorney Network" are asked to consider taking Hague Convention return and access cases on a pro bono or reduced fee basis. There is never an obligation to take a case, and legal fees and expenses may be recoverable under the Convention's Article 26 and the implementing statute (42.U.S.C 11607), and under state law when state law remedies are pursued (e.g., UCCJEA). In addition, lawyers with and without Hague experience are welcome to join the Attorney Network, as the Attorney Network offers a host of information and mentor programs. In addition to incoming cases of abduction, attorneys can also represent parents in abduction prevention cases and outgoing abduction cases.
Presently, there are over 1,640 'reported' cases of International Parental Child Abduction (IPCA) originating from the United States according to the last published report issued from the Department of State to Congress. According to a recent GAO report, the international abduction rate has nearly tripled from 2006 threw 2009. Published reports issued by the I CARE Foundation, the average abduction growth rate per annum is between 15% and 20%. Furthermore, the number of 'unreported' cases of IPCA cases appears to be between 100% and 125% of 'reported' cases.
Patricia M. Lee, a renown Florida attorney primarily practicing complex international family law and a Director of the I CARE Foundation and a member of the Department of State's "Hague Convention Attorney Network" states, "I feel privileged to have been a referral attorney for the implementing agency for many years of my private practice. The trauma experienced by victimized children and parents when faced with a child abduction, especially in the international arena, is overwhelming, primarily due to the lack of experienced attorneys, but also, due to the great financial burden, and cultural and language barriers. When they have nowhere else to turn and are so desperate, being able to help these people has been a rewarding experience personally, as well as professionally. My experience in taking these cases has been humbling, to say the least, as I have seen the very best of my profession, which is too often the object of jokes and derision. I would encourage any attorney to join the Attorney Network. And clearly Florida has a substantial number of children at risk of abduction. A brief poll of my peers has shown me that very few members of the legal community or judiciary are even aware of the new CAPA law in Florida. This is despite the growing number of child abductions in our state and worldwide. Prevention is the key. In order to protect our state's children, members of the legal community really need to mobilize and ensure laws that have been established to protect innocent children are implemented and upheld."
Denise Gunn Garno, a Naples, Florida based lawyer practicing primarily complex family law matters and who is a member of the Department Of State's "Hague Convention Attorney Network" added, "Florida's new CAPA law presents a challenge to attorneys attempting to ensure CAPA is applied in cases wherein children are in imminent danger of abduction. A lack of judicial awareness is extremely detrimental as it puts children's lives in jeopardy. For example, there is a pending dissolution of marriage matter in Florida (Twentieth Judicial Circuit) involving a father from a non-Hague nation where, despite the presence of a majority of the prongs being met in the CAPA "test," the court has yet to even acknowledge or implement CAPA. Hopefully, the Twentieth Judicial Circuit's insulation to outside events such as international parental abductions is not preventing awareness of and/or adherence to Florida's CAPA Law. In order for the State of Florida and our nation to protect our children from abduction, we must not only create abduction prevention laws, but the rules of law such as CAPA must be adhered to. I have recently joined the Attorney Network because I have seen first-hand the nightmare targeted parents of abduction face. The issues of abduction are real, growing, and devastating."
Attorney Stefani Nolan, a member of the Department of State's "Hague Convention Attorney Network" practicing domestic and international family law matters in Jacksonville commented, "Florida has taken a leading role by enacting the Child Abduction Prevention Act (CAPA) to protect children and families from the devastation of international abduction. However, this is just the beginning step since many judges and attorneys have not had this serious issue in cases they have handled. Now that CAPA is in place, we need to focus on educating and informing everyone, especially the court system since attorneys and judges are key to child abduction prevention and enforcing CAPA."
Carolyn Ann Vlk, the writer of Florida's CAPA law stated, "The Florida CAPA was drafted in response to the lack of preventative law that would adequately ensure the safety of at-risk children targeted for abduction. Unfortunately, family court personnel are not utilizing the important tools available to them through Florida Statute 61.45. This deficiency is serving to empower potential abductors and continues to compromise the safety of children. By identifying risk factors and providing options for prevention methods it is possible to reduce the numbers of family's touched by the tragedy of child abduction. The family court now has the power and ability to protect additional families from becoming victimized and having their lives forever impacted by a preventable injustice but only if the law is properly implemented. Educating attorneys through State's attorney network is a sure-fire way to uphold the intent of the CAPA law."
"Chasing The Cyclone' author Peter Thomas Senese, who has written extensively on this subject and advocated for CAPA's implementation shared, "It is the I CARE Foundation's goal to educate the judiciary about the practical issues of international abduction, including CAPA. An educated attorney network can do just that."
To learn more about international parental child abduction please visit http://www.travel.state.gov/abduction. To receive an application to join the Attorney Network, please visit http://travel.state.gov/pdf/AttorneyNetworkFlyer.pdf. For more information please call the DOS Attorney Network at 202-501-4444.
Media Contact:
I CARE Foundation
Maria Gina
mediarelations(at)stopchildabduction(dot)org
917.200.6217
###