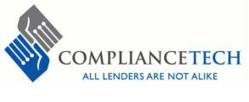 The crisis is real and requires immediate and decisive intervention.
Arlington, VA (PRWEB) November 17, 2011
ComplianceTech's, managing director Maurice Jourdain-Earl will be a speaker at the upcoming State of Housing in Black America Issues Forum hosted by The National Association of Real Estate Brokers, Inc. (NAREB).
The State of Housing in Black America Issues Forum (SHIBA) will be in Atlanta on Saturday, November 19th, 8:00 a.m. - 2:30 p.m. at the Martin Luther King Jr. International Chapel on the campus of Morehouse College in Southwest Atlanta. The event is free and open to the public.
The conference will present a discussion forum to offer solutions to preserving the legacy of homeownership in minority communities.
Jourdain-Earl will participate in a panel discussion and a "Town Hall discussion" with industry professionals, and local and national political and community leaders, who will provide an in-depth analysis of research data, along with possible solutions, as it relates to foreclosure mitigation, disaster recovery and neighborhood blight.
Jourdain-Earl will address the forum and speak about the dual mortgage market where black and Hispanic borrowers disproportionately received subprime rate loans and how those loans have led to disproportionate mortgage defaults and foreclosures in minority communities. Jourdain-Earl will specifically discuss mortgage defaults and foreclosures by zip codes in Fulton County, GA. He will present data and maps that provide compelling evidence of how the black community is being devastated by the meltdown of the mortgage market.
"Five years ago (2006) subprime rate lending reached its apex, five years later (2011) defaults and foreclosures are in full bloom; where will we be five years from now?" asks Jourdain-Earl. "The answer will have a direct impact on the wealth of the African American community as homeownership is the foundation for building wealth and the foundation is crumbling" he said. "The crisis is real and requires immediate and decisive intervention."
Maurice Jourdain-Earl, Managing Director of CLC Compliance Technologies, Inc. (ComplianceTech) has over 36 years of experience in providing financial services to individuals, businesses, and institutional investors.
Jourdain-Earl is a noted author and speaker on lending and banking issues, particularly on HMDA and fair lending practices. Three recent studies "The Foreclosure Crisis and Racial Disparities in Access to Credit", "The Demographic Impact of the Subprime Mortgage Meltdown" and "Politics and the Subprime Mortgage Meltdown: An Examination of Disparities by Congressional District, Political Party, Caucus Affiliation and Race" received national exposure.
For more information,please visit http://www.ComplianceTech.com or contact Dana Ginsburg at danaginsburg(at)compliancetech(dot)com.
###