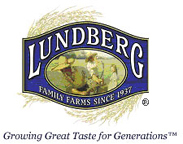 The new building pays homage to the company's rich 75-year history.
Richvale, CA (PRWEB) November 18, 2011
Lundberg Family Farms®, the nation's leading producer of organic rice and rice products, recently unveiled it's new corporate office which houses the family farming business in Richvale, California.
The new office was built with energy efficiency and environmental design in mind. "We are committed to sustainable and environmentally responsible farming and business practices and this building is a further expression of our family's commitment," said Grant Lundberg, CEO and a member of the third generation of Lundbergs to operate the business. "In our nearly 75-year history, this is the first time that all of our offices are located under one roof."
The new building boasts a steel-framed construction and is built with a high level of recycled steel. The exterior materials include stucco, reclaimed wood from old barns and shops throughout the North State, and metal. Wood from Founder, Albert Lundberg's original rice dryer was also utilized to construct tables and benches for conference rooms and the visitor center. The office encompasses 27,658 square feet and offers a naturally lit, open workspace environment to promote collaboration and teamwork, a further expression of the company's core values. The building is located near the family farm where Lundberg grows and processes much of its market-leading organic rice and rice products.
Some of the energy efficient and environmental design elements incorporated into the new building include:

Heating primarily through radiant heat carried by over 6 miles of tubing in the floor.
Cooling using chilled water and heat exchangers that use less energy than traditional systems.
Water use reduction, which decreases total annual water consumption.
Innovative wastewater technologies that provide an average annual savings of over 50%.
Encouraging alternative transportation options with premium parking for car/vanpools, low-emitting/fuel-efficient vehicles and bicycles (with shower and changing facilities).
Landscaping using native and/or adaptive planting to protect or restore habitat.
Implementing a storm water management plan whereby storm water run-off from the rainfall is captured and removed at a rate equal to native conditions.
The new building also pays homage to the company's rich 75-year history; the 1935 Farmall® Tractor in front of the building is the original tractor that family patriarch Albert Lundberg brought from Nebraska to begin farming in Richvale in the 1930's; the Lundberg Visitors' Center includes a "story wall" with 40 pictures that cover the early days of the company to present; and a reception desk clad in reclaimed wood and tin from the original dryer that Albert and his sons built in the 1940's.
Lundberg Family Farms is a longtime leader in the areas of sustainable agriculture and environmental stewardship. The company uses solar energy produced on its farms to power about 20% of its operations, and purchases renewable energy credits for the energy it doesn't produce. In addition, the company has earned numerous awards for its focus on employee health, wellness and education, as well as for its community service, environmentally responsible practices, and agricultural stewardship.
About Lundberg Family Farms
Since 1937, the Lundberg Family has been farming rice and producing rice products at their farms in the Sacramento Valley. Now led by its third generation, Lundberg Family Farms still uses organic and eco-positive farming practices to produce wholesome, healthful rice products while protecting and improving the environment for future generations. For more information, visit http://www.lundberg.com or follow us on Facebook and Twitter (@lundbergfarms).
MEDIA CONTACT:
Mysty Stewart
(707) 545-3280
Stewart(at)mackenzieagency(dot)com
###