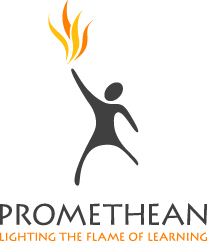 "The donation from Promethean and NABSE will greatly help our efforts to prepare all students to be life-long learners through diverse learning experiences and a supportive learning environment," commented Orleans Parish Superintendent Kilbert
New Orleans, LA (PRWEB) November 17, 2011
Promethean, a global education company, in partnership with the National Alliance of Black School Educators has equipped 20 classrooms at Eleanor McMain with modern, interactive learning technology.
Orleans Parish Superintendent Dr. Darryl C. Kilbert and Eleanor McMain Principal Brigette Frick accepted the donation while attending the 39th Annual NABSE Conference in New Orleans, Louisiana.
Upon hearing the news about the donation, Orleans Parish Superintendent Kilbert, said, "We are extremely honored to have been selected by Promethean and NABSE for this donation. Their contribution will greatly help our efforts to prepare all students to be life-long learners through diverse learning experiences and a supportive learning environment."
Promethean's award-winning pen and touch-screen interactive whiteboards (ActivBoards) will be placed in core curriculum and special needs classrooms. In addition to the ActivBoards, the school will receive 480 mobile, hand-held assessment devices (ActivExpression 2) that teachers can use to gather instant feedback on student comprehension and understanding.
"Our teachers and students are thrilled to receive this donation. The ActivBoards and ActivExpression devices will be a tremendous asset to our instructional program and significantly expand the number of model classrooms available to teachers for delivering 21st century lessons," stated Principal Frick.
Dr. Carrol A. Thomas, NABSE President and Superintendent at Beaumont Independent School District, Texas added, "NABSE and Promethean have a entered into a long-term partnership with the expressed purpose to increase the inspiration and aspiration of all African American children. We are extremely pleased to join Promethean in making this investment of instructional, interactive equipment to modernize classrooms at Eleanor McMain."
Promethean President Jim Marshall concluded, "I am excited to announce, in partnership with NABSE, our commitment to help transform and modernize 20 classrooms at one of New Orleans historic schools, Eleanor McMain. In making this donation, we are giving teachers instructional technology solutions to further personalized learning so that every student can build the skills and knowledge they need to thrive in the 21st century."
Promethean's local partner, AXI Education Solutions, has generously offered to install the equipment at Eleanore McMain and will also provide introductory professional development to teachers at no cost.
About Promethean
Promethean - Lighting the flame of learning
Promethean is a global education company committed to supporting teaching and learning. Our focus is on student-centered and collaborative learning. We do this through our integrated technology, training, content and assessment solutions that help teachers meet individual student needs. Our products are used in more than 850,000 classrooms around the world, and PrometheanPlanet.com, the world's largest interactive whiteboard community site, provides over one million members access to around 38,000 free teaching resources. With corporate headquarters in the U.K. and U.S., Promethean has products distributed through a network of partners in some 100 countries and is listed on the main market of the London Stock Exchange as Promethean World Plc (ticker symbol 'PRW'). http://www.PrometheanWorld.com.
###