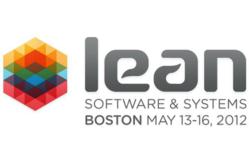 We want to inform, engage, and inspire this community in the spirit of the lean ideology of continuous improvement.
Seattle, WA (PRWEB) November 17, 2011
The Lean Software and Systems Consortium (LeanSSC) formally announced the keynote speakers today for the upcoming Lean Software & Systems Conference 2012 (LSSC12) May 13-18, 2012, in Boston, MA. The chosen keynote speakers are all internationally-recognized authors and experts in their respective industries.
The LSSC12 keynote presentations will be by:

Steven J. Spear is a Senior Lecturer at the MIT Sloan School of Management and is a Senior Fellow at the Institute for Healthcare Improvement. Spear is an internally-recognized expert about leadership, innovation, and operational excellence, and he is an authority on how select companies generate unmatchable performance by converting improvement and innovation from the rare kiss of inspiration to repeatable, broad-based, skill-based disciplines. His book, The High Velocity Edge, has won numerous awards including the Philip Crosby Medal from the American Society for Quality (ASQ) in 2011.
Gregory A. Howell is co-founder and managing director of the Lean Construction Institute (LCI), a non-profit organization devoted to production management research in design and construction. Howell brings 35 years of construction industry project management, consulting and university-level teaching experience to LCI. He co-authored Productivity Improvement in Construction with Clark Oglesby and Henry Parker.
*Yochai Benkler
Yochai Benkler is the Berkman Professor of Entrepreneurial Legal Studies at Harvard, and faculty co-director of the Berkman Center for Internet and Society. Since the 1990s he has played a part in characterizing the role of information commons and decentralized collaboration to innovation, information production, and freedom in the networked economy and society. His books include The Wealth of Networks: How social production transforms markets and freedom, which won academic awards from the American Political Science Association, the American Sociological Association, and the McGannon award for social and ethical relevance in communications.
David J. Anderson, conference chair and Vice President of the LeanSSC said, "In every Lean Software and Systems conference, we have tried to present speakers who would expand and challenge the worldview of the attendees. We want to inform, engage, and inspire this community in the spirit of the lean ideology of continuous improvement. Steven Spear, Yochai Benkler, and Gregory Howell will bring these new perspectives. Their involvement in our community will challenge our thinking and spark a new wave of innovation and learning."
More details about these speakers and LSSC12 are available on the conference website at http://lssc12.leanssc.org.
About the Lean Software & Systems Conference
The Lean Software and Systems Conference emphasizes Lean concepts representing the next wave of ideas in methods, process and organization for software and systems engineering. It brings together an international community of practitioners, consultants, thought leaders and authors to cross-pollinate ideas and foster a sense of community for those promoting better economic and sociological outcomes in their workplace.
The Lean Software and Systems Conference focuses on Lean, Pull Systems and the Kanban Method and how each can be used to improve predictability, frequency of delivery, risk management and quality. Kanban is a term used to describe a type of pull system and is originally found in lean manufacturing. In Kanban for knowledge work, development processes are streamlined by better coordination driven primarily by improved visibility and greater focus on highest value work. Knowledge work environments such as software development have special challenges since inefficiencies are harder to pinpoint due to the absence of physical inventory and the constant variation in the work produced.
Conference chairman David J. Anderson is an expert on business agility and author of "Kanban: Successful Evolutionary Change for your Technology Business".
About the Lean Software and Systems Consortium
The Lean Software and Systems Consortium (LeanSSC) is a non-profit organization of corporate members, academic institutions, and industry leaders who share the belief that the science of lean offers benefits to software intensive industries. LeanSSC's mission is to promote professionalism and create awareness of lean science and associated competencies through community, communication and education. The LeanSSC is based in Washington, USA.
Contact:
Kelly M. Wilson
Software Engineering Professionals
Four Center Green – Suite 400, Carmel, IN 46032
317.843.1640 Ext. 2050
kelly (at) sep (dot) com
###