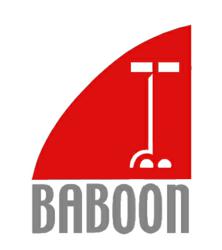 'It would be as if Goodfellas or J. Edgar had a way for you to touch the screen and see all the actual newspaper stories, secret records and newsreels on all those kingpins and crime lords, right then and there,' de Seve said. 'It's a blast to play with.'
Hollywood, CA (PRWEB) November 18, 2011
Animation innovators Baboon Animation announce the release this month of "Operation Ajax," a true-spy-adventure for the iPad by Dreamworks alum Mike de Seve, Stephen Kinzer and Dan Burwen, and published by Cognito Comics.
The Ajax art team was headed by Sergio Paez (Pixar, Lucasfilm) and featured Laika Entertainment's Dave Vandervoort, Titmouse Animation's Tom Marsan and an overseas production team in Bulgaria headed by Gogo Vladimirov.
Operation Ajax is a real-life spy thriller about a young secret agent as he's sucked deeper into the CIA's first overthrow mission. The adventure is based on the facts of the best-selling All The Shah's Men by NY Times veteran Kinzer, and on actual leaked CIA documents obtained by the producers.
Emmy-nominated Mike de Seve, whose background is in writing and directing popular animated films and TV (he contributed to "Monsters vs. Aliens" and "Madagascar" at Dreamworks and the "Beavis and Butt-Head" feature at MTV Films), notes Ajax's broad appeal.
"Finding a young character to tell the story through was key for me, someone vulnerable and relatable that you can cheer for" says de Seve. "The true story and the dramatic Persian setting did the rest. It's a pretty wild ride."
De Seve stresses the new storytelling potential of this 'motion graphic novel' format on the iPad: "It's a whole new animal – a completely cinematic reading experience. It becomes a proving ground, the place where a story can start to be turned into a film."
"And still be as fun to read as a comic book," adds Burwen, who is Cognito's creative director, noting that the approach far different from other current digital comics offerings.
Deeper features, he says, make it an experience beyond what even movies can do.
"It would be as if 'Goodfellas' or 'J. Edgar' had a way for you to touch the screen and see all the actual newspaper stories, secret records and newsreels on all those kingpins and crime lords, right then and there," de Seve said. "It's a blast to play with."
Add to this rich, multi-plane animation, browsable multi-touch "dossiers" on each character, and a full soundtrack, and it totals up to a truly breakthrough way to tell stories, the authors assert.
Operation Ajax was directed by de Seve and Burwen, a gaming industry vet with credits including Activision's From Russia with Love and EA Games' Tony Hawke.
The 210-page motion graphic novel was created by Cognito Comics and Baboon Animation, with iPad innovators Flickerlab in New York and Tall Chair in San Francisco. It had been previously released in individual 20-page chapters, to rave reviews and a five-star App Store rating.
The app is now LIVE and free to download (for a limited time only).
# # #