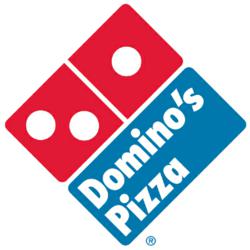 (PRWEB UK) 19 November 2011
Domino's, the pizza delivery expert, has launched two new tasty deals for Foursquare and Facebook Places fans.
Starting with immediate effect, the deals see Domino's offering a check-in special of a free garlic pizza bread or potato wedges when customers check-in on Foursquare or Facebook Places and spend over £15. A loyalty special is also running on Foursquare, with fans offered a small pizza with any purchase on their fifth check-in at a Domino's store.
Simon Wallis, sales and marketing director for Domino's Pizza, said: "Local marketing activity is a key part of our strategy and tools such as Foursquare and Facebook Places that encourage people to engage with their nearest store, provide another great opportunity. We are delighted to launch these two new deals which not only give us the chance to continue engaging with another segment of users in the social marketing arena, but also to offer something extra to existing Domino's customers who regularly visit their local stores."
Domino's Pizza was an early adopter of Foursquare in the UK, launching one of the first check-in deals available on the social networking application in May 2010.
The new deals are running in Domino's UK stores. For more details, log onto http://www.dominos.co.uk.
-ENDS-
Notes to Editors:
Domino's Pizza UK & IRL plc is the leading player in the fast-growing pizza delivery market and holds the exclusive master franchise to own, operate and franchise Domino's Pizza stores in the UK and the Republic of Ireland. The first UK store opened in Luton in 1985 and the first Irish store opened in 1991. In April 2011, the Group acquired a majority stake in the exclusive master franchise to own, operate and franchise Domino's Pizza stores in Germany.
As at 25 September 2011, there were 702 stores in the UK, Republic of Ireland and Germany. Of these, 553 stores are in England, 47 are in Scotland, 28 are in Wales, 19 are in Northern Ireland, one is on the Isle of Man, one is a mobile unit, 49 are in the Republic of Ireland and four are in Germany.
Founded in 1960, Domino's Pizza is one of the world's leading pizza delivery brands. Through its primarily franchised system, Domino's Pizza operates a global network of more than 9,350 Domino's Pizza stores in 70 international markets. Domino's Pizza has a singular focus – the home delivery of pizza, freshly made to order with high quality ingredients.
Customers in the UK can order online at http://www.dominos.co.uk and customers in the Republic of Ireland can order online at http://www.dominos.ie. In addition, mobile customers can order by downloading Domino's free iPhone, iPad and Android apps.
For more information, please contact:
The Domino's Pizza Press Office
Domino's Pizza Group Ltd
Tel: 01908 580654
E: pr(at)dominos(dot)co(dot)uk
Ref: DPGL/CM/549
###