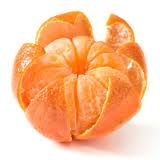 Mikan (Satsuma) @ Pomology.org
(PRWEB) November 19, 2011
Pomology is the science and technology of cultivating and producing fruits and within this discipline, Pomology.org provides a wide range of resources related to temperate, subtropical and tropical fruits.
Mikan or Satsuma (Citrus unshiu) produces sweet, seedless and easy-peeling fruits which much resemble mandarins but belong to a different citrus species. Mikan originates from Japan and their sweet and seedless fruits are about the size of mandarin oranges (Citrus reticulata). Because of its low total heat requirement and even some frost tolerance Mikan adapted to regions of winters too cold for other citrus fruits and with growing seasons sufficiently warm to produce fruit of early maturity and good quality. During harvest fruits require careful handling.
The Mikan section is part of the Fruit Crop Category of Pomology.org and currently contains 37 resources. One of the most popular entries is a page on the history of satsuma which is a part of the Citrus variety collection of the University of California Riverside, College of Natural and Agricultural Sciences. This page includes the history of the name Satsuma which refers to the former name of Kagoshima Prefecture in Japan. The first recorded introduction of Mikan into the United States (Florida) was in 1876. Another page on the "Horticultural Varieties of Citrus" is published by the same University and provides more detailed information on the horticultural classification of Citrus. Mikan are also mentioned in the Catalog of the Vascular Plants of Ecuador which is published on the website of the Missouri Botanical Garden in St. Louis, Missouri. The School of Agriculture of the University of Buenos Aires as well as Unicamp which is an independent and autonomous university financially supported by the State Government of São Paulo in Brazil feature other resources related to Mikan.
Pomology.org was launched in 1996 and has emerged as a comprehensive aggregator of websites and science references in the applied life science Pomology. The site is now under new management and has just been republished.
Users who wish to submit their own or their company's website for inclusion in Pomology.org are welcome to submit their listing through the site. Furthermore, the site maintains a number of RSS feeds which enable users to subscribe to their most favorite topics within the site. One of these feeds is the "Most Shared Pomology Content" RSS feed. For better public exposure Pomology.org also maintains the Twitter account @Pomology_ which currently features 1,510 tweets and 105 followers.
###