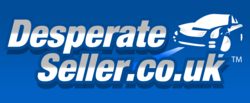 (PRWEB UK) 21 November 2011
Having topped the most viewed poll in September again, popular US-based car manufacturer Ford has once more found favour with Desperate Seller website visitors.
As a leading UK new and used car advertising website, Desperate Seller attracts a substantial number of website visitors via its far-reaching network. During the month of October, website data has revealed that the Ford manufacturer pages have yet again obtained the most website visits, securing the top spot out of a list of 20 car manufacturers for a second consecutive month.
By securing the number one position, Ford's popularity has kept previous perennial favourites BMW teetering in second place, trailing behind by just 0.09% of the share of the total car manufacturer page views. For BMW used car sales, October's results have actually proven to be a more promising prospect - website visits to BMW pages were previously down to a third place share, with Volkswagen jostling for second place during September.
Whether the comprehensive range of used Ford models available to purchase on site continues to attract the most page views remains to be seen, as competition between the top three most popular car manufacturers is tight. Just 0.10% share in the car manufacture website visits separates third place Volkswagen, second place BMW and poll winners Ford. In terms of a wider representation of the current used car industry, Desperate Seller's website statistics do indicate a recent shift in focus from executive models from prestigious brands such as BMW and Audi, to more economical and more compact used car models.
Ford's Fiesta in First
In line with Ford's popularity as most viewed car manufacturer via Desperate Seller, the Ford Fiesta has also once again topped the poll as the most popular used Ford model to be viewed by website visitors. The Fiesta, with its recent Mark V (2005-2008) picking up a number of accolades including Britain's most popular supermini, includes a large array of special editions in 3, 4 and 5 door models. The diversity of the range and the sheer volume of the popular Ford Fiesta available for sale on the website - currently totaling at well over the 5,000 mark - gives the newer Fiesta models a fairly large target market demographic, helping this prevalent model to gain widespread appeal and boost its desirability as an affordable and economical option.
Following in the Fiesta's footsteps is the Ford Focus, which has captured over 10% of website visits to Ford's pages. The Focus' first, second and recent third generation of models shares many design features of the Fiesta, namely compact size, well-rounded driving experience and suitability as a car for both professional and family use. It has been suggested that such versatile and practical design attributes are an attractive option for buyers in the current economic climate.
To visit the Desperate Seller website and view the advertising used cars for sale opportunities that come with its Advert Accelerator package, visit http://www.desperateseller.co.uk
About Desperate Seller
DesperateSeller.co.uk is a leading UK website advertising used cars for sale and car leasing options. Since its inception, DesperateSeller.co.uk has grown to become a reputed online community that features over 200,000 second hand cars for sale within its exclusive network of car classifieds.
The website operates a cost-efficient and simple yet innovative car advertising model, known as the 'Advert Accelerator' system. The system submits one classified advertisement across a number of websites for a fixed fee, ultimately saving each customer a significant sum of money and increasing the advertisements' visibility.
For those looking to purchase a used car, DesperateSeller.co.uk also conveniently incorporates an advanced search and compare facility to effectively filter through hundreds and thousands of results.
###