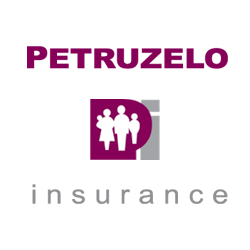 Hartford, CT (PRWEB) November 29, 2011
Twice in the past three months Connecticut has been ravaged by serious storms that have made homeowners and business owners wary of a winter season that could bring more serious storms to the area. In late August, Hurricane Irene swept in and devastated many homes along the coast; as well as knocking out power to many residents for days, and in late October a massive snowstorm hit the region, again cutting power to many residents and businesses and causing widespread damage. Both storms struck with such speed and intensity that many people and businesses were caught off guard and did not have time to prepare. As winter approaches and the threat of powerful Nor'easters loom, Petruzelo Insurance Agency in Wallingford, CT is seeing a dramatic rise in inquiries from concerned homeowners and small business owners who want to make sure they have the right home insurance and business insurance coverage in case of a disaster.
Though the hurricane season is over, the snow storm that blew in prematurely in October is not uncommon for a typical New England winter. People who live in Connecticut are quite familiar with heavy snow falls that can cause a number of problems including heating pipes bursting, roof damage and auto accidents. Sudden snow storms often catch homeowners and business owners off guard and it's hard to predict how bad a storm will be, but being prepared in terms of readying a home or vehicle and having personal and business insurance coverage can be the difference between paying a little now and a lot later.
Residents who remember last winter haven't forgotten the tremendous amount of snowfall that blanketed the state for months and the teaser that hit Connecticut in October was an early reminder of what's ahead. Now is the time for homeowners, business owners and drivers to check their insurance policies to make sure they have coverage that will protect them in case a severe storm shuts down a business, causes damage to a roof or causes an accident while driving. Finding out after the fact that you don't have Connecticut insurance coverage is a feeling you don't want to experience. That's why the number of inquires to Petruzelo Insurance Agency has risen so dramatically over the past few months. Home and business owners either don't have insurance coverage or are not sure if the coverage they have is sufficient to protect against the many risks of a major snow storm.
Petruzelo Insurance Agency has over 40 years experience helping Connecticut residents and business owners find peace of mind by protecting what matters most. From personal insurance including automobile insurance and homeowners, renters and condominium insurance to business insurance including business interruption, general liability and commercial auto, Petruzelo Insurance Agency has agents on hand who will listen to your unique needs and get you the facts and information you need to make informed decisions regarding your insurance coverage. With another hard winter bearing, down now is a great time to revisit your home or auto insurance policy to make sure you have the coverage you need to feel secure.
Press release services by Keyword Performance, an ethical internet marketing firm specializing in search engine optimization.
###