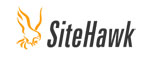 Nashville, TN (PRWEB) November 19, 2011
SiteHawk, the leading MSDS and chemical management solutions provider, released the first installment of their GHS Thought Leadership series this week.
The Globally Harmonized System of Classification and Labeling (GHS) is an important topic amongst environmental, health, and safety professionals across the globe. GHS will have profound effects on chemical data management initiatives, both for companies that must author and publish material safety data sheets (MSDS) for their chemical products, as well as those companies that must manage MSDS and related chemical data for onsite chemical inventories.
While EU countries have already adopted certain provisions of the GHS, North America including the United States is expecting GHS to be adopted soon by the Occupational Health and Safety Administration. The GHS Transition Thought Leadership series provides training, education, and guidance for EHS professionals that must understand the impact of the new regulation on their business. The first installment, a webinar entitled "5 Tips to Author a GHS-Compliant Safety Data Sheet" was officially released this week and can be accessed online.
For additional information and resources relating to the GHS transition, please visit the SiteHawk website for the latest news.
# # #