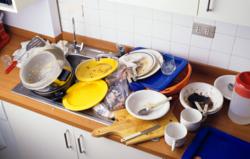 Swifto- when you need it now
New York City, NY (PRWEB) November 19, 2011
"Think about it," says Peni, Swifto's 24 year old founder, "Whatever it is you need, there are always people nearby that can help you out, it's just that they don't know you need help, and don't know you're willing to pay for it."
Swifto connects these two parties together, and enable this to happen.
Swifto essentially connects the person in need with a helper nearby. But rather than just showing a list of helpers that may be suitable, Swifto first actively seeks out an available helper by messaging him the task offer, and only once he confirms availability, is the connection made.
In last minute situations, all someone really want to know is that the person is available and can help him out. Sifting through profiles of potential candidates, without knowing who is available and who isn't is just a waste of time. And since time is the most important aspect in what Swifto does, they take away that hassle, and present only helpers that just reviewed that specific task and said they can do it.
Swifto's algorithm is quite sophisticated, they use information from Facebook in order to get a more concise profile of the potential helper and what it is he can do, use location based algorithms to know where the helper currently is, and have a machine learning system, where based on the type of things the helper agreed to do, they know what to send in the future.
Upon launch, Swifto already has over 4,000 helpers across NYC who can help out with any last minute task.
###