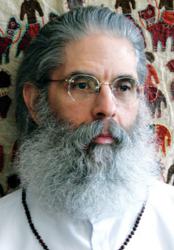 Trantric breathing and visualization practices are profoundly therapeutic for healing both the mind and body.
Averill Park, NY (PRWEB) November 22, 2011
The American Meditation Institute will present an advanced mind-body medicine course for physicians, healthcare professionals and the general public under the direction of Leonard Perlmutter December 3 and 10, 2011 from 10AM to 12 Noon in Averill Park, New York.
The content for this course provides important instruction on employing the subtle energy healing of Tantra, a system of powerfully effective Yoga Science tools for self-care and stress management. Through advanced breath and guided imagery practices, attendees will learn new skills that reduce the effects of stress, illness and physical exhaustion by purifying the mind and body. These deeply therapeutic yogic practices minimize tension, facilitate energy flow, calm and train the mind, awaken creativity, enhance memory and retard the aging and disease processes by boosting the body's innate healing wisdom. This advanced two-part mind-body medicine course will provide complete instruction in the advanced practices of yoga nidra, shitali karana, shavayatra, trataka and tantric visualization.
Leonard Perlmutter is the founder of The American Meditation Institute (AMI) and the award-winning author of "The Heart and Science of Yoga: A Blueprint for Peace, Happiness and Freedom from Fear". Noted physicians Mehmet Oz, Dean Ornish, Bernie Siegel and Larry Dossey have endorsed Mr. Perlmutter's book, which serves as the curriculum for all his mind-body medicine courses. Since 1995, Mr. Perlmutter has lectured extensively on the health benefits of yoga and meditation, including the M.D. Anderson Cancer Center, Albany Medical Center, Stratton VA Medical Center, University of Colorado Medical School, Washington University Medical School and the Commonwealth Club of California. He also served on a distinguished New York Times panel of Yoga experts with Dr. Dean Ornish.
About the American Meditation Institute
The American Meditation Institute for Yoga Science & Philosophy is a 501(c)3 non-profit educational organization devoted to the comprehensive training of mind-body medicine. In its holistic approach to wellness, AMI combines the healing arts of the East with the practicality of modern Western science and medicine. AMI offers a wide variety of classes, retreats, and teacher training programs. AMI also publishes "Transformation," the journal of Yoga Science as mind-body medicine. Call 800.234.5115 for a mail or email subscription.
Media Contact:
Mary Helen Holloway
60 Garner Road, Averill Park, NY 12018
ami(at)americanmeditation(dot)org
Tel: 800-234-5115
Fax: 518-674-8714
# # #