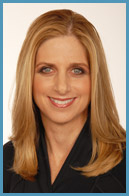 As the national incidence of diabetes is skyrocketing, prevention of eye disease is always better than treatment and easier than most think
San Diego, CA (PRWEB) November 18, 2011
Diabetes is a common disease affecting 18.8 million American children and adults.(1) Diabetes is the leading cause of preventable vision loss in adults age 20-74. (2)
Since 75% of individuals with diabetes develop retinal disease within 10 years of onset, Dr. Sandy T. Feldman Medical Director of ClearView Eye & Laser Medical Center , http://www.clearvieweyes.com/, is advising San Diegans to see their eye doctors and undergo a dilated eye examination during National Diabetes Month. (2,3)
"During a dilated eye examination, the eye doctor can peer at the blood vessels in the back of the eye and recommend treatments if swelling or fragile new blood vessel growth is detected", says Dr. Sandy T. Feldman.
"Saving your vision is best done with few easy steps", says Dr. Feldman. If one has diabetes, strict control of blood sugar is the best treatment. Control of cholesterol also slows the risk of eye disease.(3) Eat lots of green leafy vegetables, since zeaxanthin, an ingredient found in them, reduces retinal damage.(2) Blood pressure should be monitored vigilantly and treated since hypertension increases the risk of vision loss from diabetes. And be aware that depression and/or kidney disease from diabetes, are risk factors for diabetic eye disease. (2)
"As the national incidence of diabetes is skyrocketing, prevention of eye disease is always better than treatment and easier than most think", says Dr. Feldman. Dr.Feldman advises eating a plant based diet rich in green leafy vegetables, fish which along with being good for your eyes, may actually treat diabetes. For some, diabetes is a preventable disease. (3,5) Eating a plant based diet full of green leafy vegetables, exercise, and maintaining one's weight may help prevent obesity and ensuing diabetes.
1. National Diabetes Education Program http://ndep.nih.gov/diabetes-facts/index.aspx
2. Diabetic Retinopathy Fact Sheet. Research to Prevent Blindness. http://www.rpbusa.org/rpb/eye_info/diabetic_retinopathy/
3. NIH News. http://www.nih-gov/news/health/nov2011/nei-03.htm
4. Action to Control Cardiovascular Risk in Diabetes (ACCORD) Eye Study. http://www.accordtrial.org/public/index.cfm
5. The China Study. T. Colin Campbell, T. M. Campbell.
###