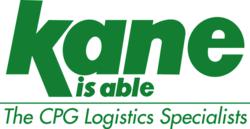 "As a corporation, it's important to remember their intentions and to foster a culture that encourages the philanthropic spirit."

Dick Kane
Vice Chairman,
Kane Is Able
Board of Directors
Scranton, PA (PRWEB) November 18, 2011
Kane Is Able, a Scranton-based company for more than 80 years, has been recognized as the 2011 Outstanding Corporation by the Northeastern Pennsylvania Chapter of the Association of Fundraising Professionals (AFP).
This award honors a corporation that demonstrates outstanding commitment through financial support, innovation, encouragement and motivation of others to take leadership roles toward philanthropy and community involvement. The Chapter presented the award to Dick Kane, Vice Chairman of the Board, Kane Is Able, during the luncheon at the Woodlands Inn in Wilkes-Barre, PA on November 18th celebrating National Philanthropy Day.
"My father and grandfather, who started this business, always taught us the importance of giving back to the community and finding ways to help others," said Dick Kane. "As a corporation, it's important to remember their intentions and to foster a culture that encourages the philanthropic spirit."
KANE supports a variety of local organizations, including: Friendship House, Johnson College, the Boys and Girls Club of Northeastern PA, Marywood University, the Scranton Area Foundation, the University of Scranton, the American Heart Association, the Eastern Pennsylvania Leukemia and Lymphoma Society and the Susan G. Komen Race for the Cure.
ABOUT KANE
Kane Is Able is a third-party logistics provider that helps consumer packaged goods (CPG) companies warehouse and distribute goods throughout the U.S. Our CPG logistics solution includes integrated warehousing, packaging and transportation services specially designed to meet the needs of CPG manufacturers.
ABOUT AFP
The Association of Fundraising Professionals (AFP) represents more than 30,000 members in 200+ chapters in the United States, Canada, Mexico, and China working to advance philanthropy through advocacy, research, education, and certification programs. For more information about the Northeastern PA Chapter, visit http://www.afpnepa.org.
###