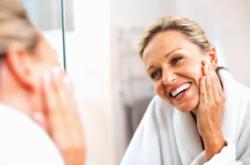 TEN-CHI TEA can clean the skin's deepest layers.
New York, NY (PRWEB) November 21, 2011
Skin breakouts are a common problem for many people at different ages. Winter winds can dry the skin out. Oily skin can cause acne breakouts. Harsh soaps can make a difference in skin texture. All of these are reasons why people might need a skin detox. The best detox for skin has to work from the inside out. The surface of the skin can be cleaned thoroughly, but it will not reach the deeper layers where toxins reside. By using a skin detox tea, the skin will start loosening up and removing those deeply imbedded toxins. Within a short time, the skin will see a fantastic difference.
A tea made with specific skin detox herbs will help get the best results. These herbs will prompt a body to begin the process of cleaning the skin's deepest layers. Some of the herbs one wants in a tea include dokudami, sicklepod and Chinese boxthorn. Each herb has its own benefits to skin detox. Herbal preparations work much gentler than chemical detox options. It might take a bit longer; however, the wait is well worth it. The skin detox will be thorough and take out the toxins at the deepest levels.
A skin detox tea should have only herbal ingredients. Few wants caffeine in tea. It can have a dehydrating effect that is not healthy for the skin. The herbs will work out the toxins while preserving the moisture one wants throughout the body. These herbs have no sugar or caffeine elements. One can drink the tea and go to bed shortly after without any sleep effects. The gentle herbs are great options for those who have reactions to makeup and sunscreen products. Tea drinkers will find their skin healthier than it has been since they were a child. Moreover, the skin detox tea is safe for almost everyone.
How does a natural skin detox help people? They will see glowing skin begin to emerge, even in deepest winter. They will see skin breakouts vanish. The skin texture will become smoother and nicer to the touch. These herbs offer a body a boost with specific properties that help with healing inside and out. Skin is the main beneficiary of this detox tea. However, people will feel much better because of regular use of a detox tea. One tea to consider is TEN-CHI TEA.
About the Company
Eco Vita is an environmentally conscious, health product company, positioned to deliver vital herbal and natural products in the United States. The company is dedicated to social responsibility in areas of the world that supply their products. Eco Vita is a member of the UN Global Compact. http://www.ecovitausa.com/.
###