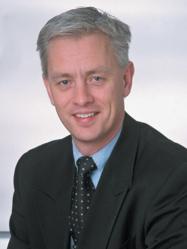 Gary Stocks, founder of TrainedTalent, said: "Over the past decade, the evolution of India as a global resource in this industry has been quite staggering."
New York, NY and London, UK and Oslo, Norway (PRWEB) November 21, 2011
Confirmit, the leading global software provider for Customer Feedback, Employee Feedback and Market Research (MR), has entered into an agreement with TrainedTalent which will become the Exclusive Approved Confirmit Training Institute in India.
The agreement marks the increasing demand for expert Confirmit programming skills by the growing MR industry in India. The intensive, high-end training courses provided by TrainedTalent are designed to provide the new generation of MR industry programmers with the specialized Confirmit knowledge required to differentiate themselves from other programmers in the region. This will help them secure and maintain long term careers in this field.
The experienced team of local, TrainedTalent-approved Confirmit trainers will not only provide high-quality training on the latest Confirmit techniques and technologies, but will also provide students with a thorough explanation of best-working practices for the MR industry, guidance on efficiency and performance measures and in-depth knowledge of the major industry global standards.
Commenting on the agreement, Gary Stocks, MR outsourcing and technologies specialist and founder of TrainedTalent, said: "The Indian Market Research and enterprise feedback industry is starting to play an increasingly important role as a resource for companies both in India and around the world. Over the past decade, the evolution of India as a global resource in this industry has been quite staggering."
Stocks continues, "In order to support effective growth and maintain competitive pricing for Market Research projects, it is important to ensure the availability of a world-class skill base," said Stocks. "We need to underpin progress made to date with best-in-industry training and align the new generation of programmers with the technologies, standards and expectations of the global marketplace."
The first series of Confirmit training courses will commence next year in major cities across India. In-house training programs tailored for employees within companies that have already invested in Confirmit will also be available, with TrainedTalent acting as a dedicated training and knowledge partner.
Henning Hansen, President and CEO, Confirmit adds: "The increasingly global nature of Market Research today means that the requirement for consistency and adherence to global standards have never been so important. Intense competition to provide a fast, reliable and cost-effective service means that Market Research agencies not only need to demonstrate strategic vision, but also need to guarantee technical competence."
Henning adds, "India is well placed to lead the way in the provision of world-class Market Research in Asia, and we look forward to working with TrainedTalent to ensure that the new generation of programmers have the skills they require to deliver a high-quality service."
Ends
About Confirmit
Confirmit is the world's leading SaaS vendor for multichannel Voice of the Customer, Employee Feedback, and Market Research applications. The company has offices in Oslo (headquarters), Cologne, Guildford, London, Moscow, New York, San Francisco, Vancouver, and Yaroslavl. Confirmit's software is also distributed through partner resellers in Barcelona, Kuwait City, Madrid, Milan, Pattaya, Sydney, and Tokyo.
Confirmit targets Global 5000 companies and Market Research agencies worldwide with a wide range of software products for feedback / data collection, panel management, data processing, analysis, and reporting. Customers include British Airways, Dow Chemical, Farmers Insurance, GlaxoSmithKline, Halifax Bank of Scotland, HSBC, Ipsos, Nielsen, The NPD Group, Safeco Insurance, Statoil, Symantec, Virgin Media, and Wells Fargo. Visit http://www.confirmit.com for more information.
About TrainedTalent
TrainedTalent provides world class training to technology driven service industries. Incorporating global quality standards & best practices, the range of training services & courses increases awareness of correct usage in addition to latest technical knowledge. From the comprehensive introduction for new entrants through to fully tailored advanced courses, all training is available onsite at client locations or through a network of TrainedTalent highly equipped training locations.
Certified Confirmit courses will be conducted by TrainedTalent's Approved Confirmit Trainers in major cities across India, with tailored in-house training or additional locations available upon request.
Visit http://www.trainedtalent.com for more information.
Press Contacts:
For TrainedTalent
Gary Stocks
TrainedTalent
Gary.stocks(at)trainedtalent(dot)com
T: 33 (0) 62 55 33 830
For Confirmit
Perrin McCormick
HB
Confirmit(at)hbagency(dot)com
T: 781 818 4198
# # #