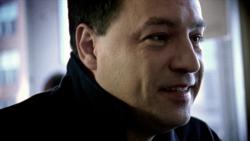 We've created beautiful and effective spots for the Coke's and Pepsi's of the world. We're applying those same branding skills to personal injury law firms.
(PRWEB) November 21, 2011
The American Bar Association bestowed its highest marketing honor on an innovative TV advertising campaign that depicts victims of wrongful injury heroically getting on with their lives. The spots were produced by MM Law Firm Advertising, an offshoot of the full-service ad agency The Levinson Tractenberg Group, on behalf of their client Trolman, Glaser & Lichtman, a New York personal injury law firm. The award show, which drew examples of the best personal injury law firm advertising and marketing from around the country, was held at the Four Seasons Hotel in Philadelphia.
In addition to the creative accolades, the campaign has produced powerful results for the Trolman law firm, allowing them to reduce their media spending by 20% while still realizing an increase of more than 25% in their call volume.
As a result of this success, the spots, along with two other creative law firm marketing campaigns are now available for licensing throughout the country on a market-exclusive basis. In fact, licensing deals have been struck in 8 states already, and momentum is building fast.
"I was shocked to see how much pent-up demand there was for creative TV commercials among personal injury law firms," said Joel Tractenberg, Partner in both MM Law Firm Advertising and its parent company, The Levinson Tractenberg Group. "There are just so many me-too and formulaic TV spots out there for personal injury law firms that these spots are a breath of fresh air for both our licensees and the viewing public...they really break through."
"We learned our craft by working at the big agencies and creating great TV campaigns for Coke, Pepsi and the US Army," points out Joel Levinson, Partner at both agencies. "We have taken that same level of creativity and production value and applied it to the branding of personal injury law firms."
MM Law Firm Advertising uses its growing media clout to ensure that not only do its clients have the best creative in the marketplace, but also the most efficient media buys. By buying TV time smarter, they are frequently able to help clients realize impressive cost savings while at the same time boosting call volume.
The personal injury law firm advertising created by MM Law Firm Advertising has been a boon to the marketing efforts of all it licensees. The American Bar Association Golden Gavel Award merely confirms what the licensees already know...the campaign is a winner.
MM Law Firm Advertising is a subsidiary of The Levinson Tractenberg Group LLC, a full-service New York-based independent advertising agency founded in 2007. http://www.ltgny.com
###