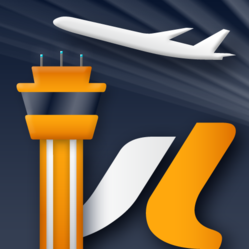 Holiday travelers dealing with flight disruptions will find AirportZoom a great app to help optimize their travel experience
Portland, OR (PRWEB) November 21, 2011
FlightStats, the undisputed leader in day-of-travel flight information services, today announced the availability of AirportZoom, the company's first iPad app. The free app is completely oriented around optimizing the day-of-travel experience for travelers with easy access to essential information like flight status, interactive terminal maps, flight on-a-map tracking, weather conditions, delay indexes and emergency messaging via TripTalk.
Download the app here
"Mobile innovation continues to drive us," says company CEO Jeff Kennedy. "The iPad and smartphones change the way travelers interact with airports and airlines. For holiday travelers dealing with fight disruptions, AirportZoom is a great way to stay informed of flight status, service and amenities available at the airport and weather conditions. The iPad's touch interface lets us deliver this information in a brand-new, graphically rich way."
The free app draws on FlightStats' unmatched global coverage of flight data, expanding airport amenities database, and event driven message delivery expertise. With over 5 million unique monthly visitors to its websites and mobile apps, FlightStats is the go-to source for authoritative day-of-travel flight status information for travelers around the world. FlightStats' data reaches millions more via developers, airports, airlines, travel agencies and publishers who power their travel applications with FlightStats' data and Web services.
AirportZoom features a simple interface that contextualizes the content based on a traveler's departure or arrival airport. Travelers will find the flow to be intuitive as they go from the departure/arrival board to selecting a specific flight, tracking that flight on a map, gathering weather and ground condition updates or looking-up airport services which may be of interest while making a flight connection. Additionally, travelers won't miss important flight and airport updates, as TripTalk message icons will automatically appear when a change has occurred. Family and friends picking someone up at the airport will also find AirportZoom to be an invaluable app for staying abreast of flight status and other events, which may alter the itinerary of a loved one.
"Marrying the airport and flight information experience is a key differentiator for AirportZoom," says Mr. Kennedy. "While travelers will be able to seamlessly move between flight and airport information, airport personnel will be able to update content on AirportZoom through the FlightStats Airport Portal." This includes real-time updating of flight status, the services and amenities database and adding emergency alerts and promotional messages. AirportZoom currently provides service and amenity details for over 50 airports. Each week more airports will be added.
Download the app here
About FlightStats
FlightStats is the world's premier day-of-travel and historical air travel information provider. Visitors to FlightStats branded websites, mobile apps and third-party apps powered by FlightStats can get easy and comprehensive access to flight status, flight map tracking, on-time performance ratings, airport delays, local weather/traffic conditions, airport service/amenities and airport interactive maps. FlightStats also provides email/SMS delivery of flight disruption alerts. http://www.Flightstats.com
###