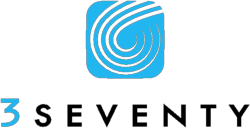 "We are excited to launch this luxury travel mobile website to a demographic that is always on their phone and on the go." said Carrie Chitsey, Founder and CEO of 3Seventy
Austin, TX (PRWEB) November 29, 2011
3Seventy, a leading provider of mobile Customer Relationship Management solutions, announced the launch of a new mobile website for Andrew Harper, a leading private travel community. 3Seventy and Andrew Harper have developed a superior mobile web experience in order to find hotels, search special offers, request rates and read reviews all at their fingertips.
"We are excited to launch this luxury travel mobile website to a demographic that is always on their phone and on the go," said Carrie Chitsey, Founder and CEO of 3Seventy, "Not only will the mobile website provide Andrew Harper's community with additional means of communication and access to travel information, a true mobile website will give Andrew Harper a unique competitive advantage and a more enhanced customer experience."
The launch of Andrew Harper's mobile website will solidify their position as an industry leader providing innovative and accessible solutions to a travel community that expects high quality luxury travel advice and information. "We are excited to roll out our new mobile site just in time for the holiday season," said Lorelei Calvert, COO. "We understand that the members of our community are often on the go, and now we can provide superior customer service by giving them a true mobile website that allows easily accessed reviews, pricing, and booking options."
Andrew Harper's mobile site is now available through all iPhone, Android, Windows, Blackberries, and over 200 device types at http://www.andrewharper.com.
About Andrew Harper
Free of advertising since its inception in June 1979, Hideaway Report is a private monthly publication for sophisticated travelers. The selection of hotels, resorts and restaurants for inclusion in this publication is made on a completely independent basis, with Andrew Harper, LLC paying full rate for all meals, lodging and related travel expenses. Andrew Harper and his editors travel incognito to write opinionated and unbiased travel reviews for a membership service, which provides personalized travel-planning assistance, bespoke tours and valuable travel privileges to its members.
About 3Seventy
3Seventy is a leading provider of mobile customer relationship management (MCRM) Software-as-a-Service (SaaS) solutions. 3Seventy's award-winning solutions allow clients to interact with their consumers by mobile channel of choice all within one easy-to-use platform. With an advanced portal, mobile campaigns can be quickly designed, customized and changed, while effectiveness can be instantly measured with detailed real-time reporting. The company's highly scalable, cloud-based technology enables companies to:

Rapidly design, deploy and analyze mobile engagement solutions using SMS/MMS, QR Codes, mobile websites and app development
Engage customers with real-time product info, coupons, sweepstakes, reward programs and surveys
Create mobile programs that achieve measurable, high ROI results
Drive call center efficiencies through migration to self-service with 3Seventy's proprietary, two-way interactive dialog MCRM platform
3Seventy works with leading companies such as AMF Bowling Centers, Hewlett-Packard, Pepsi, Playtex Sport, AT&T, Nestle, Sony Music, Gamestop, DMX, Young America, along with many software integration partners, advertising agencies and media partners. For more information about 3Seventy, please visit http://www.3seventy.com or http://www.3seventylocal.com for Small Business Products
###