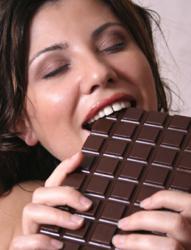 Those participating in the study craved sweet foods less as the study went on!
Munich, Germany (PRWEB) November 19, 2011
A recent pilot research study in Germany has shown that a fermented drink made from fruits and vegetables may have a very positive impact on blood sugar and blood insulin levels. The study (published in the European Journal of Orthomolecular and Related Medicine*) included type 2 diabetics and people with borderline blood sugar levels, as well as those with normal blood sugar. The overall metabolic improvements were so great that the study concluded that "sustained use of the drink as a daily nutritional supplement would appear beneficial for diabetics and those at risk of diabetes." The beverage is now distributed in the USA by Phyto Vita LLC.
This small study may provide clues to balancing and regulating different metabolic system parameters that are often out of the normal range, such as generally found in people with metabolic syndrome, diabetes or blood sugar issues.
After 3 months of participants taking the supplement, half of the bad or 'pathological' test scores had moved into the normal range. And after 6 months, only 8% of the overall scores were still pathological, with some of these only marginally outside the normal range.
All participants were taking daily doses of Regulat® Special Diet, a concentrated drink made from organically grown fruits, nuts and vegetables, with added vitamins, minerals and bitter melon. Bitter melon contains a specific peptide and valuable glycoside which are said to play key roles in normal glucose balance. The drink is produced through cascade fermentation, whereby the ingredients undergo a controlled fermentation using specialized lactic acid bacteria. Fermentation breaks down the food into phyto- and micro-nutrients in a way that mimics a balanced, healthy digestive system. More importantly, the fermentation process releases the enzymes in the ingredients, which makes them accessible and highly bio-available.
If your doctor or health practitioner says that you're eating too many chocolates, sugars and sweet foods - then you'll like this part. Those participating in the study craved sweet foods less as the study went on! Participants found that their craving for sweet foods diminished after just 3 months, and after 6 months this craving had fallen by about 40% on average.
We know that the body is very complex, with interrelated mechanisms and systems. Holistic practitioners tell us that taking isolates or chemicals - including medications - may have beneficial results on one designated area, but they will generally have no direct benefits elsewhere. In addition, they could have detrimental effects on another part of the body, clearly known because most medications have a long list of unwanted side-effects.
On the other hand, Regulat® Special Diet is a whole food supplement, so one could expect balanced, whole body effects through many body systems and across many areas, and the study very much supports this.
This helps explain why the study found clear balancing and regulating effects on the digestive, metabolic and hepatorenal systems. It acts very much like an intelligent health tonic, positively influencing the whole body, but also acting specifically on many different parts.
The study measured various markers including cholesterol, homocysteine, insulin and gamma GT. The results after three months showed a clear trend towards regulation of the metabolic values, with the findings stabilizing after six months. For example, 92% of the participants reduced their LDL/HDL ratio to an optimal level of < 3 and remained in this range in the follow-up study. And at the end of the study all participants had a significantly better LDL/HDL ratio than at the beginning.
The fermented drink had very positive effects on the digestive system and also on sleep. Of an initial ten participants affected by sleeping disorders, only one still reported suffering from the condition in the follow-up study. And at the start of the study, eight participants complained of constipation and three of diarrhea. In the follow-up study, no participants had symptoms of constipation or diarrhea. They all reported a "good stomach condition" with reduced flatulence and less sensation of repletion.
"Different people respond differently to eating various foods" said Michael Muehlhaupt, Chief Research Pharmacist at Dr. Niedermaier Pharma, the German manufacturer of Regulat. "I can eat a certain vegetable and feel good, but someone else may not be able to digest it well enough to absorb the nutrients. Yet we all need a broad range of micro- and phyto-nutrients, oils, enzymes, etc. The beauty of Regulat is that, being fermented and made from whole foods and not isolates, it provides essential substances in a pre-digested, highly bio-available liquid form. As such it is balanced and balancing, and each person's body will utilize the ingredients in the way best suited for it. Everyone can benefit from the drink, and the research is significant as it supports this understanding."
This study shows that there may be a way toward improving digestion and at the same time helping balance the body's insulin and blood sugar levels.