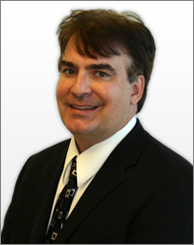 Cerion has successfully demonstrated this service in 2008 during the US Presidential Inauguration in Washington, DC and again at the 2011 Super Bowl in Dallas, Texas.
Frisco, Texas, US (PRWEB) November 21, 2011
Cerion Optimization Services Inc., a Texas-based engineering firm, has announced the launch of a Special Event Capacity Planning service. The solution is designed for operators in the midst of planning for the Olympics, Super Bowl, World Cup, and Political Convention events, and want to mitigate the risks and exposure to their brand should their network not be able to accommodate the increased traffic.
The Special Event Capacity Planning service includes traffic modeling, demand assessment, network re-engineering, extensive "what-if" scenario planning, and recommendations ensuring capacity is sufficient to handle the increase in subscribers and traffic.
Furthermore, Cerion's enterprise software platform is the only proven solution capable of handling multi-vendor, multi-technology, multi-layer, and multi-configuration planning operations across functional groups.
"We are currently assisting operators in the UK with their preparation for the 2012 Summer Olympics." added Egner.
For further information, please contact
Follow up on LinkedIn, Twitter, and Facebook.
###