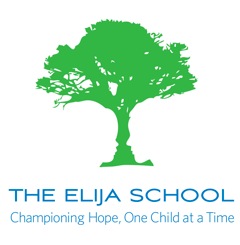 (PRWEB) November 20, 2011
'Tis almost the season! The time for holidays, traveling, family get-togethers and gift giving is right around the corner. Though the holidays are a hectic time for everyone, they are especially stressful for family and friends of children with Autism. The holiday season should be spent creating memories, celebrating tradition and spreading the love among family and friends. However, for families of children with Autism, these three months can be exhausting. Aside from the common stressors that the holidays may bring, parents find that traveling with children with Autism can be the biggest stress of all. The ELIJA School has recognized the need for holiday travel tips for parents, friends and families of children with Autism. With the help of the ELIJA Foundation Founder and ELIJA School Director, Debora Harris, ELIJA has provided the following holiday travel tips in the hopes of creating a more enjoyable holiday experience. Happy holidays!
1. Destination Preparation
Start preparing your child early on by showing them images of the destination you will be traveling to and the home/hotel you will be staying at. Walk through the itinerary with your child ahead of time – where you will be going, what you will be doing and who will be in attendance. Building up the excitement for the departure date will help prepare your child – create a countdown on the refrigerator and get your child involved by allowing him/her to mark off a number each day.
2. Pleasant Plane
If traveling by plane, think about doing a trial run first. Some airports will allow you to come in before your departure date and walk through the security line while explaining each step to your child. Contact your local airport and explain your situation to see what they can do to best accommodate you and your child. Also, notifying the flight attendants of your child's needs could be useful. Be sure to have snacks, books, a DVD player, building blocks, etc. to help pass the time and keep your child entertained during the flight. ELIJA parent, Jennica Nill whose son Dustin attends The ELIJA School, suggests meeting with your family pediatrician or a psychiatrist before your travel date to discuss possible emergency medication options. Be sure to do a test run on the medication before the day of travel incase of any bad reactions. Jennica also suggests booking your seats toward the back of the plane to ensure easier access to the restroom.
3. Long Car Rides
For car rides that may be three hours or longer, it's best to travel early in the morning or late at night so that your child is more likely to sleep for a majority of your travel time. Be sure to dress your child comfortably and bring along familiar items like their favorite snacks, a blanket/pillow from their room, coloring books, etc. If possible, a portable DVD player could be great entertainment and an easy way to pass the time.
4. Hotel
Baby steps are key in changing up your regular nightly routines in an unfamiliar hotel room. Start out by renting a room nearby before your actual vacation date or have them sleep in a different room in your home. Having adjoining rooms and taking along familiar items like your child's pillow and blanket may make for a smoother transition. The more you keep to your normal routines, the easier the adjustment will be. Like most children, Jennica's son Dustin loves to swim. When looking for hotels, she suggests making sure that there is an indoor pool or hot tub that will be open during your stay. This is a fun activity that will make your child see how fun hotels can actually be and will create a positive experience.
5. Family/Friends House
If your holiday celebrations are taking place at a family or friends house, no need to stress! There are many easy ways to make it an enjoyable experience for everyone. Preparation is key. Showing your child pictures of the home, the room they will be staying in and the relatives they will be visiting is a great way to mentally prepare your child. Also, if a sit-down formal holiday dinner is going to take place, try setting your kitchen table for a nice dinner and walk your child through what they should expect. A few days ahead of time, make sure that you prepare a list of toys, games, food and snacks that your child will eat. For example, Jennica's son Dustin loves playing on his laptop computer. If your child loves the computer, she suggests that you make sure Internet connection is accessible. If not, Jennica says to consider getting a pay-per-use Internet plan. Also, be sure to call your friends and family members ahead of time and provide them with useful tips. Most parents of children with Autism may need to sit alongside their child. For holiday dinners, many families set up a "kids" table and an "adults" table. You may have to let the host/hostess know in advance that you may want to sit with your child. Let the other guests know that they should not feel offended if you have to leave the table often and to put your child as close to the "adults" table as possible.
For those not enrolled in The ELIJA School, ELIJA has launched an outreach program, which provides support, education, and training to parents, family members, caregivers and professionals. ELIJA conducts private consultations within and outside of the school's community. ELIJA also hosts a regular workshop series at the school in the evenings. For a current schedule or to register, please visit http://www.ELIJA.org If you are interested in scheduling a private consultation, contact Jane Kaplan at JKaplan(at)elijaschool(dot)org.
To read more about ELIJA please visit http://www.ELIJA.org, or visit Facebook and Twitter.
About The ELIJA School
The ELIJA School is a 501 (c)(3) nonprofit organization dedicated to supporting children with Autism, their families and the Autism community at large with science-based treatments utilizing the principles of Applied Behavior Analysis (ABA). Today 1 in 91 children are diagnosed with Autism making it more common than pediatric cancer, diabetes and AIDS combined. The school opened its doors in order to improve the quality of education for children with Autism from the Long Island and New York City areas who cannot be served in their available public school settings. The ELIJA School also provides extensive training programs, advocacy and outreach services for professionals, individuals, their families, teachers and caregivers.
The ELIJA School currently has academic openings and is accepting applications. Please visit http://www.ELIJA.com to download an application.
For media interviews, tours, and further information, please contact:
Jeanine Pepler
917.797.0676
Jeanine(at)aka-pr(dot)com
Laura Nicolassy
917-417-9783
Laura(at)aka-pr(dot)com
###