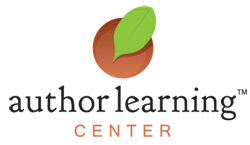 Bloomington, IND (PRWEB) November 18, 2011
Author Learning Center, the premier online author education resource for writers engaged in any stage of the story development or book marketing process, today announced famed crime fiction and suspense thriller novelist Elmore Leonard will be featured on the site in a series of informative video interviews.
In Leonard's first interview with the Author Learning Center, titled, "Schedule and Process," he recounts that in his youth, he would wake up early every morning to write before work and not allow himself his first sip of coffee until he had started. He uses these types of anecdotes to express the importance of having a plan and a process when writing, and notes that he still maintains a schedule to this day. Other video interviews with Leonard will discuss writing style and technique as well as story development and structure. To watch the video, click here: http://www.youtube.com/watch?v=26MJtwjeA5A
Having written a very large body of work, including novels, short stories, essays, and screenplays, Leonard brings a wide range of experience to the Author Learning Center. Known for his style and use of dialogue to drive his stories, Leonard has always approached writing in his own unique way—"If it sounds like writing, I rewrite it."
"Elmore Leonard is widely accepted as one of the twentieth century's great American fiction writers," said Keith Ogorek, senior vice-president of marketing at Author Solutions, Inc. "The Author Learning Center is dedicated to providing authors with advice and instruction from the world's best sources."
Elmore Leonard joins Stan Lee, Seth Godin and Victor Villaseñor as one of many A-list authors interviewed by the Author Learning Center. Over the next few months, new content will be available from other publishing industry leaders including Mitch Albom and Morris Ruskin.
The Author Learning Center's full catalog and book-development features are available on a yearly subscription basis for $149.00. Free, limited guest access is also available. For more information or to claim a free trial subscription please visit http://www.authorlearningcenter.com.
About Author Learning Center:
Established in 2011, Author Learning Center is a first-of-its-kind educational resource for authors engaged in any stage of the book writing and book marketing process. The subscription-based web community offers a comprehensive range of content and services from leading authors and publishing industry experts. Follow us @authorlearning on Twitter.
About Author Solutions, Inc.
Author Solutions, Inc. (ASI) is owned by Bertram Capital and is the world leader in indie book publishing. ASI's leading self-publishing imprints—AuthorHouse, AuthorHouse UK, iUniverse, Palibrio, Trafford Publishing and Xlibris —have helped more than 90,000 authors self-publish, promote, and bring to market more than 140,000 new titles. Through strategic alliances with leading trade publishers, ASI is making it possible to develop new literary talent efficiently and provide authors a platform for bringing their books to market. Headquartered in Bloomington, Indiana, ASI's global reach includes imprints developed specifically for authors in Australia, New Zealand, and the United Kingdom. For more information, visit authorsolutions.com, and follow us @authorsolutions on Twitter for the latest news.
###