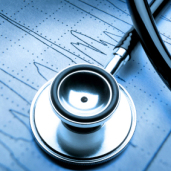 The American public cannot afford to go back to the days when less than one percent of federal health care funds were spent on prevention
Atlanta, Georgia (PRWEB) November 20, 2011
The National Association of Chronic Disease Directors (NACDD) today urged the Joint Select Committee on Deficit Reduction to maintain funding for the Prevention and Public Health Fund, as enacted under the Affordable Care Act.
As a not-for-profit public health organization that is comprised of chronic disease directors from every US state and territory, NACDD knows that more than 133 million Americans live with at least one chronic condition.
"We understand the purpose of the Deficit Reduction Committee and the dire fiscal condition our country, however reducing federal funding for programs that are aimed at improving public health and the workforce that supports them is a step backward," said John Robitscher, Chief Executive Officer of NACDD. "We cannot continue to support a 'sick-care' system that doesn't address or treat chronic diseases in the early stages – when they are preventable or treatable. With the proper workforce programs in place, we can save Medicare and Medicaid a great deal of money by treating chronic conditions early and giving Americans the tools to educate themselves about them," adds Robitscher.
"We encourage the Committee to take a hard look at the long term benefits of providing funding to states and communities that develop new — or build upon current — public health programs before eliminating funding for them altogether. The American public cannot afford to go back to the days when less than one percent of federal health care funds were spent on prevention," said David Hoffman, NACDD's Policy Committee Chairman.
Today the facts show that chronic diseases such as diabetes, heart disease, stroke, and cancer far surpass the challenges of even the most severe infectious diseases.

Seven out of 10 people, or more than 1.7 million, die of a chronic disease;
Five chronic diseases – heart disease, cancer, stroke, chronic obstructive pulmonary disease and diabetes – cause more than 2/3 of all deaths each year; and
One-third of the combined years which are lost before age 65 are lost due to chronic diseases.
"The numbers are daunting, but today we have evidenced-based strategies that help prevent chronic diseases and their complications. We know what works and we just need to scale our programs to help the people who need them," said Hoffman.
NACDD strongly supports the continuation of funding for the Prevention and Public Health Fund. For additional information on the impact of public health programs that address chronic disease nationwide and for state-by-state information please visit http://www.chronicdisease.org.
###